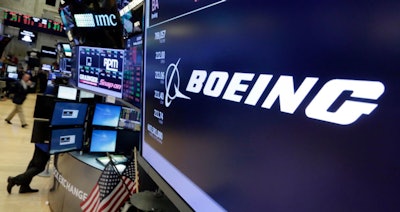 Boeing finally outmuscled Airbus in new aircraft orders last year. The American planemaker had 893 net orders for new airliners in 2018, ahead of the slightly ironic 747 orders recorded by Airbus. Boeing trailed Airbus in net orders for five consecutive years and it also leads its European rival in deliveries. Even though Airbus handed a recorded 800 aircraft over to customers, Boeing was ahead with 806 deliveries.

Airbus has had a tough year amid production delays, leadership changes and a majority acquisition in Bombardier's loss-making CSeries jets. The lightweight jets have been renamed A220 and they have been responsible for the company's late surge in 2018. Large orders for the A220 came from Delta, JetBlue and Moxy that added hugely to the end of year delivery tally. 135 of the lightweight jets were ordered in 2018, worth a collective $12 billion.

Airbus has ground to make up on Boeing in the wide-body segment. The American company has experienced huge success with its larger airliners thanks to the reliability and maturity of the 767 and 777. Accelerated production of the 787 Dreamliner has also helped it outsell Airbus by three to one. The segment could get more competitive in the years ahead, however, with Airbus reaching its targeted production rate of 10 aircraft a month for the A350. Boeing for much of the year, Airbus managed to get its nose ahead thanks to a period of frenetic selling in the last weeks of 2017 when it closed a massive $50 billion deal for 430 narrow-body aircraft from Indigo Partners.

That deal involves the sale of 273 A320neos and 157 A321neos and they will be split between Wizz Air, Frontier, Volaris and JetSmart. Airbus also increased physical deliveries to customers for the 15th consecutive year, handing over 718 aircraft. Boeing still has the bragging rights as the world's biggest manufacturer, however, having delivered a record 763 aircraft in 2017.
You will find more infographics at
Statista