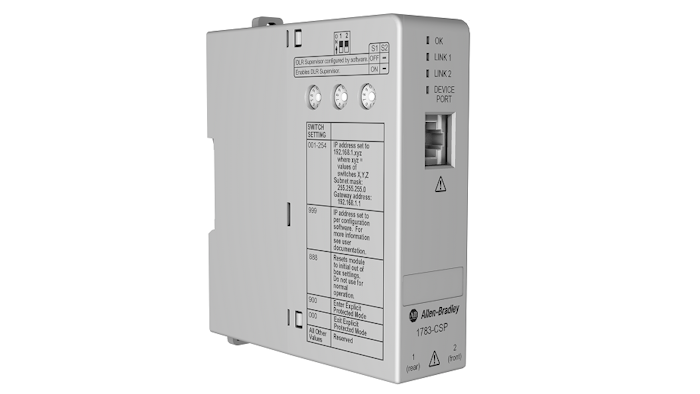 Recently unveiled to assist manufacturers with CIP security is the Allen-Bradley CIP Security Proxy from Rockwell Automation. Features and capabilities include:
Can cover nearly the entire network by working with EtherNet/IP-compliant devices.
Helps defend against attacks where threat actors can remotely access a network and act maliciously.
The ability to provide CIP Security for a single device via a layer of security that also protects the entire system.
Configuration for the proxy device can be achieved through FactoryTalk Policy Manager software and FactoryTalk system services.
Supports motion for Kinetix drives and offers a web server for viewing diagnostics.
Allows for secure event generation syslog support and includes rotary switches for 192.168.1.xyz IP addressing.
Contains three one-gigabit EtherNet/IP ports and can operate in temperatures from -25° to +70° Celsius.
Allows users with non-CIP Security-embedded products to define and implement their unique migration roadmap to a CIP Security architecture.
It also provides a path forward for non-CIP Security-capable products.