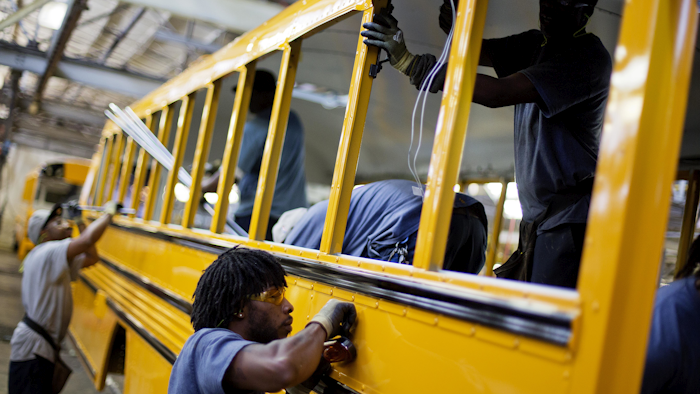 A recent report shows that U.S. manufacturing workers aren't necessarily earning the comfortable living often associated with production jobs.
The study by University of California-Berkeley researchers indicated that more than one-third of non-supervisory manufacturing workers rely on at least one public assistance program to support themselves or their families.
Among manufacturing workers hired through temporary employment agencies, the percentage climbs to half — a rate that nearly equals the share on public assistance in the much-maligned fast food industry.
The report also estimated that low manufacturing wages effectively cost taxpayers more than $10 billion per year in public assistance funding.
"Manufacturing has long been thought of as providing high-paying, middle-class work, but the reality is the production jobs are increasingly coming to resemble fast-food or Walmart jobs," said Ken Jacobs, the report's co-author and chairman of UC-Berkeley's Center for Labor Research and Education.
Jacobs said that the findings followed years of wage cuts throughout the manufacturing sector, but the report particularly blamed the increasing use of workers supplied by staffing agencies.
Temporary assemblers and fabricators earned a median wage of $10.88 an hour, while their counterparts directly employed by manufacturers earned $15.03 per hour. Temp workers account for 9 percent of all frontline manufacturing jobs; in 1989, they accounted for less than 1 percent.
Jacobs also noted that new manufacturing jobs created in the wake of the Great Recession are more likely to be lower-wage and non-union positions.
Mississippi had the highest percentage of manufacturing workers on public assistance at 59 percent, while seven other Southern states, along with California and New York, rounded out the top 10.