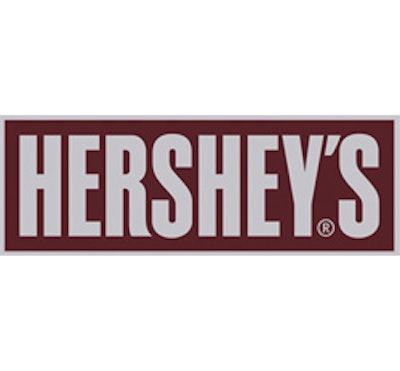 HERSHEY, Pa. (AP) — Hershey says its net income rose in the first quarter as it sold more of its namesake chocolates and benefited from lower costs for ingredients.
The company, which makes Kit Kat, Reese's Peanut Butter Cups and Twizzlers, said that cost-cutting initiatives also improved its profit margins for the period and raised its outlook for the year.
The Hershey Co. noted that it gained market share during the period and that its Brookside chocolates are off to a strong start. The company acquired the Canadian brand early last year as a way to diversify its stable of products at a time when people are looking for higher quality, better-for-you products — even in the candy category.
For example, packages of Brookside note that the dark chocolate-covered acai and goji berries are a "natural source of flavanol antioxidants." And the logo is a bucolic sketch of a tree with a mountain range in the background.
Hershey is also looking to expand internationally by tailoring products to local tastes. In China, executives say its chocolate bars are creamier and not as sweet and the packaging is often intended to make the products more presentable as gifts.
For the year, Hershey said it now expects adjusted earnings per share to an increase about 12 percent, which is on the high end of the 10 percent to 12 percent growth it previously forecast.
It stood by its sales forecast for growth of 5 to 7 percent.
For the quarter, The Hershey Co. said net income of $241.9 million, or $1.06 per share. That's up from $198.7 million, or 87 cents per share, a year ago.
Not including one-time charges, the company said it earned $1.09 per share, above the $1.04 that analysts were expecting.
Revenue rose 6 percent to $1.83 billion from $1.73 billion a year ago, shy of the $1.84 billion that Wall Street was looking for.
Overall sales volume rose 5.3 percent, while price increases and favorable foreign currency exchange rates making up the rest.
Its shares rose $1.66, or 1.9 percent, to $91 in morning trading. That is near the high end of its 52-week range of $65.43 to $91.99.