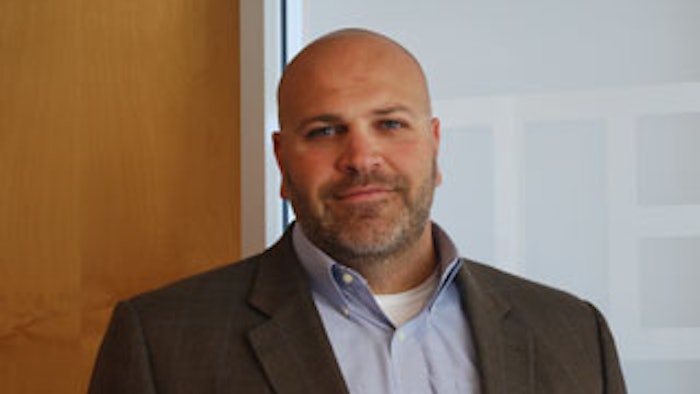 Our generation is witnessing an exciting transformation among small U.S. manufacturers. For the first time, many of these companies are able to realize productivity gains through cloud-based, mobile-enabled software solutions that large manufacturers have for years used to manage their operations with greater precision.
The time is right for small manufacturers to turn to the cloud for business software. The worldwide market for cloud computing will grow 18.5 percent this year to $131 billion, reports market research firm Gartner and – what's more - this growth is expected to accelerate in North America, which is forecast to generate roughly 59 percent of all new spending on cloud services from 2013 through 2016, also according to Gartner. 
Company owners, managers and foremen at small U.S. manufacturers are quickly realizing that cloud and mobile technologies give them easy, cost-effective access to software that streamlines operations and enables them to manage projects quickly and efficiently. After rapidly deploying new manufacturing software through the cloud, small manufacturers immediately gain a better understanding of how their facilities operate, how to estimate resources for a new project and how to manage inventory. The result is greater efficiency, improved customer satisfaction, reduced operational cost and, eventually, higher profits.  This also enables manufacturers to develop a better understanding of how their facilities operate, which provides greater insight into projected costs leading to more accurate quoting and better resource planning. Benefits also include improved visibility into work center load and streamlined inventory management.
The cloud is different
Cloud solutions are much more versatile than earlier on-premise-only solutions. Not only are on-premise solutions more costly and complex to implement, but historically they were more inflexible, preventing businesses from viewing time-sensitive data in real-time. Today, however, as business moves even more rapidly, business owners can use a smartphone or tablet to remotely manage vendors, pricing, inventory and delivery projections. Smartphone apps can sync with cloud-based software so that critical information is instantly available to other users on their desktops or mobile devices. This means that a foreman on the factory floor can see shop orders or project updates on a tablet, just seconds after the information is entered into a system. There's no need to wait for the front office to enter information that came off the shop floor.  It can be done immediately.
What's also exciting about cloud technology is that it starts to level the playing field for smaller manufacturers. Earlier ERP and CRM offerings, designed primarily for large manufacturers, required extensive customization, which often added significant implementation costs to an already high price tag. Today's manufacturing software options, enabled by the cloud, are far easier to implement and requires less time and resources to "go live." Implementing software to transform a business is less costly, less time-consuming and complex, finally making it accessible to hundreds of thousands of small businesses in the U.S alone.
The implications for efficiency
For most manufacturers, the time to value for new software delivered via the cloud is remarkably short. In most cases, efficiency gains are quickly forthcoming. We work with a range of small manufacturers who say one of their biggest challenges is managing their work-order pipeline. Sometimes their manufacturing floors are humming, operating into the night to fill orders, while other times the floor is silent, even during the day.
Better visibility into how many new orders to take, how much work is too much and how to smooth the workload across days or weeks, or when to hire subcontractors is a big challenge. After all, inefficiency often leads to lost opportunity.  With manufacturing software, however, manufacturers can answer critical questions such as: "do I have enough capacity to handle the workload myself, do I need to subcontract out or do I need to find more work to keep the machines running at full capacity?" With all data about the business aggregated and visible via simple dashboards, decision-makers can make an informed decision about when to begin a new project and how long that project might take. No more guesswork – the answer is on the screen.
The technological advantage
We often say that "Made in the USA" means something again. And what's exciting about this transformation is how technology now enables smaller U.S. manufacturers to more effectively compete in the global marketplace as well. The playing field has systematically been leveled.
Yes, larger enterprises had first crack at ERP and CRM technologies, but they also kicked the tires on what was largely a concept vehicle. Small businesses can now use an efficient, cost-effective production vehicle to accelerate through this period of manufacturing rebirth. Manufacturing software, enabled by cloud and mobile technologies is now a proven recipe for success for hundreds of thousands of small manufacturers across U.S. This recipe – with equal parts efficiency and technology enabled innovation – ensures that small businesses will be a growth engine for our economy for many years to come.  
---
About the author
Steve Leavitt is an experienced sales professional with a strong track record of success as a business leader in the IT industry. As General Manager of Exact Online US, he is responsible for orchestrating the strategy and execution for the Exact Online business solutions for SMB manufacturers and wholesalers.