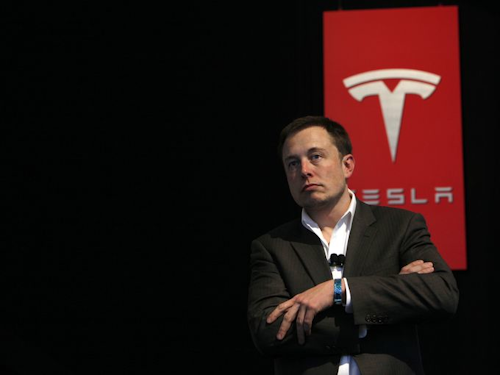 Telsa CEO Elon Musk reportedly asked to meet with any employee injured on the job after an analysis found elevated injury rates at the electric vehicle maker's facilities.

"It breaks my heart when someone is injured building cars and trying their best to make Tesla successful," Musk wrote in an internal email shared on social media in recent days, according to the Silicon Valley Business Journal.

The report, released by workplace safety nonprofit Worksafe, found that Tesla's worker injury rate and its measure of lost productivity due to injury each exceeded the auto industry average in 2015 and was likely to do the same in 2016.
 
Tesla initially defended its safety record, but the Worksafe report also questioned "the reliability of the company's recordkeeping."

Last week, Musk wrote to employees, "No words can express how much I care about your safety and well-being."

He also ordered that every injury be reported to him "without exception," and vowed to meet with Tesla's safety team and with injured workers individually — adding that he would then "go down to the production line and perform the same task that they perform."

"At Tesla, we lead from the front line, not from some safe and comfortable ivory tower," Musk wrote. "Managers must always put their team's safety above their own."