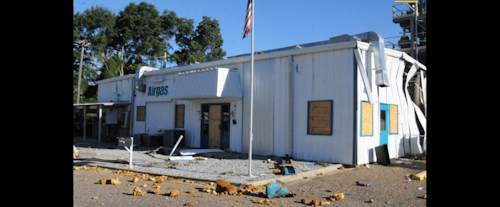 An overheated pump led to an August explosion that killed an employee at an Airgas plant in Cantonment, FL., federal investigators reported this week.

The report from the U.S. Chemical Safety Board, according to the Pensacola News Journal, said that the pump used to transfer nitrous oxide from a storage tank into a shipping container became too hot and triggered an explosive chemical reaction.

Nitrous oxide — or "laughing gas" — is harmless at room temperature but can be combustible if it becomes hot enough to break down into nitrogen and oxygen components.

The report said that Airgas failed to apply standards designed to prevent nitrous oxide explosions and that the safeguards implemented by the company were likely ineffective. Airgas also did not evaluate a design option that could have eliminated the need for the pump.

"Safety management systems standards are critical to identify, evaluate and control process safety hazards," said CSB Chairwoman Vanessa Allen Sutherland. "This tragedy in Cantonment should not be repeated."
WKRG TV posted the below surveillance video of the explosion.
Airgas was previously fined more than $12,000 by the Occupational Safety and Health Administration for violations related to the blast, which killed 32-year-old Jesse Folmar.

CSB officials said that the company was cooperating with the investigation and already began implementing some of its recommendations.

"Our top priority is the safety of our associates, customers, and the communities in which we operate," the company said in a statement, according to the News Journal. "We deeply regret the tragic loss of life, damage and disruption caused by the incident."

The Cantonment plant is one of just a handful in the U.S. that produce nitrous oxide for use in the medical, chemical manufacturing and food sectors, and observers worried that its continued shutdown could lead to a shortage of the gas.