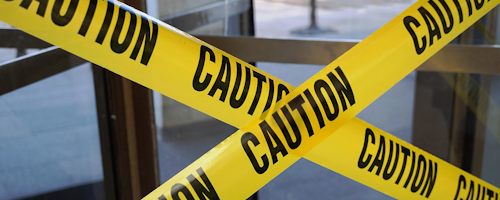 A man was killed, and four others injured, after an explosion at an ammunition plant in Independence, MO on Tuesday.
Officials with the Army Joint Munitions Command say the explosion, which occurred around 1 p.m. on Tuesday, April 11, happened in a primer mixing cell at the Lake City Army Ammunition Plant.
The name of the man killed, a 36-year veteran of the plant, was not released. It was previously reported that three individuals were transported to a nearby hospital, however four employees were injured and treated at the scene and refused further treatment.
"This man, he was doing a job everybody should be proud of, that provides protection for our service men and women overseas," said Leo Berroteran, a representative of the International Association of Machinists and Aerospace Workers, Local 778.
Justine Barati, director of public and congressional affairs for Joint Munitions Command, said the facility is owned by the military but is operated by Orbital ATK. The plant produces more than 1 billion rounds of ammunition every year.
"We're a family out here at Lake City. And today we lost a family member. And our hearts truly go out to the family of the member we lost. We truly are saddened," said Vice President and General Manager for Orbital ATK at Lake City Jim Nickels.
 "Making ammunition is dangerous work," said Lake City Army Ammunition Plant Commander Lieutenant Colonel Eric B. Dennis. "Our employees risk their lives to protect our men and women in uniform. This is a sacrifice they make to support our country, and I am humbled by the ultimate sacrifice this employee made today."
According to the Associated Press, the Lake City Army Ammunition Plant — which sits on 3,935 acres — manufactures small-caliber ammunition and operates the North Atlantic Treaty Organization (NATO) test center.
Military.com reports that about 30 government employees, 29 civilians and one soldier, work at the plant.
According to reports, the facility has had previous explosions that resulted in injury and death of employees, including a March 2011 explosion that injured six people in a construction area and a December 1990 incident where a primer mixture exploded and a worker died.