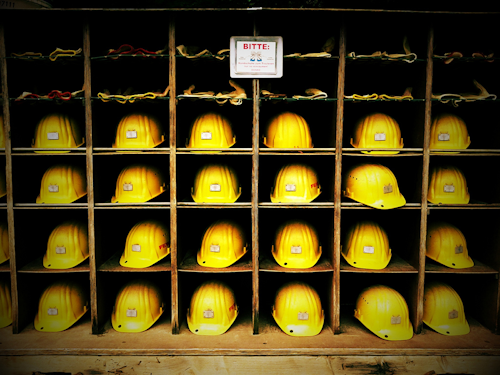 CHICAGO — Three new online training courses to help dangerous goods (DG) shippers transport hazardous materials safely and comply with increasingly changing, complicated regulations are now offered by Labelmaster.
The courses, "General Awareness Hazmat Training," "Shipping Excepted Lithium Batteries," and "Shipping Fully Regulated Lithium Batteries," are available online to provide shippers the flexibility to take the classes anytime and anywhere the internet is accessible.
"Anyone who ships or handles hazmat is required to have up-to-date training, and these three engaging training modules will help businesses stay in compliance," said Rhonda Jessop, global learning leader at Labelmaster, a leading provider of compliance solutions for hazard materials transport. "By providing these courses online, businesses can choose how and when to fit the training into the schedule of their employees to minimize disruptions in the workplace."
A recent survey of shippers reinforced the need for proper training industry wide. Only half of those polled — 47 percent — agree that their employees are properly trained. In addition, a mere 51 percent do not think senior management understands the importance of hazmat training.
And while many pros were clearly unhappy with their organizations' commitment to DG training, they see the problem as wide ranging. Only 47 percent agree that the overall supply chain understands the importance of hazmat training.
These new Labelmaster online, interactive courses conveniently and cost-effectively respond to such training needs:
General Awareness Hazmat Training. The U.S. Department of Transportation requires everyone in an organization who handles regulated hazardous materials to take general awareness training every three years. This 90-minute course meets those requirements and covers topics such as DG classifications, general packaging requirements, the transport chain, which government agencies set requirements and other issues.
Shipping Excepted Lithium Batteries. This 60-minute course is for individuals who ship by highway, rail, air or sea smaller, less energy-dense batteries or cells qualified for relief from certain regulatory provisions, items such as cell phone batteries, camera batteries and e-cigarettes. The session covers subjects that include relevant regulations, guidelines to identify which batteries are excepted, and how to pack, mark and label.
Shipping Fully Regulated Lithium Batteries. The 90-minute course is for individuals shipping larger batteries or cells found in items such as power tools, video and lighting equipment, vehicle or e-bike batteries and medical devices The session, which covers issues such as how lithium batteries are classified within the nine classes of hazardous materials, packaging selection, and marking, labeling and documentation, also is appropriate for those who ship both excepted and fully regulated lithium batteries.
Each course, created by Labelmaster's training experts, is fully interactive to keep employees engaged and to boost their knowledge retention. The curriculum is completely updated with the latest regulations and requirements.