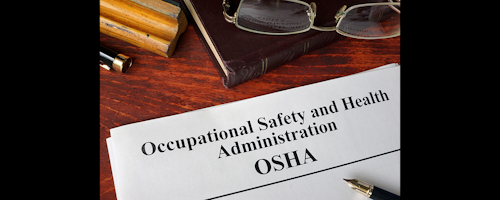 A beef jerky plant employee was fired two days after attempting to call 911 when a co-worker severed their thumb. Now, the manufacturer is being sued.
Last week the U.S. Department of Labor (DOL) filed a lawsuit against Lone Star Western Beef, Inc. and owner John M. Bachman seeking back wages and punitive damages for the terminated employee, Michele Butler-Savage.
The lawsuit alleges that on July 7, 2014 Butler-Savage heard her co-worker, Chris Crane, "exclaim that he had cut his finger." Butler-Savage assisted Crane, whom she believed had sustained a serious injury. Crane was operating a band saw to cut beef at the time of the incident.
The incident occurred at the Lone Star Western Beef processing facility which was located in Fairmont, WV. In 2015, the plant relocated to Pennsylvania.
While applying pressure to her co-worker's wound, Butler-Savage dialed 911 using her cell phone. However, before responders could answer, Bachman allegedly ordered her to hang up.
According to the lawsuit, Bachman collected the severed part of Crane's thumb and instructed a supervisor to transport him to an urgent care clinic. There, Crane was transferred to a hospital. Efforts to reattach the thumb were unsuccessful.
Butler-Savage also noticed that Bachman didn't fully clean or sanitize the area of the plant where the injury occurred, the DOL said in a press release. "Bachman discarded only the piece of meat Crane was cutting when he was injured, and did not discard other meat present in the area where Crane bled," the lawsuit states. The lawsuit also claims the areas were not sanitized until production was finished for the day.
Later that day, Butler-Savage discussed her concerns about the incident, cleanup, lack of appropriate personal protective equipment and her attempt to call 911, with a U.S. Department of Agriculture inspector.
"Lone Star Western Beef punished an employee for seeking emergency medical care for a seriously injured co-worker. Her efforts were protected under Section 11(c) and showed basic human decency," Richard Mendelson, OSHA regional administrator in Philadelphia, said in the release. "No worker should have to fear retaliation from their employer for calling 911 in an emergency, or taking other action to report a workplace safety or health incident."
Two days later, Butler-Savage was fired. According to the lawsuit, Bachman told her she was fired because production was slow. He also commented that "there were too many government rules to follow" and that the "government always had its hands in his business."
According to the DOL release, the lawsuit is seeking the following:
Enjoining Lone Star Western Beef Inc., John M. Bachman, and any officers, agents, servants or employees from violating Section 11(c)(1) of the act.
Directing the defendants to pay damages to the terminated worker for lost wages resulting from the termination.
Directing the company to post a notice at its facility for 60 days stating that it will not discriminate or retaliate against employees involved in activities protected by Section 11 (c) of the act.
Ordering all other appropriate relief including punitive damages, emotional distress, pain and suffering and any other expense incurred due to the termination.
Under the OSH Act of 1970, employers are responsible for providing safe and healthful workplaces for their employees. OSHA's role is to ensure these conditions for America's working men and women by settling and enforcing standards, and providing training, education and assistance.