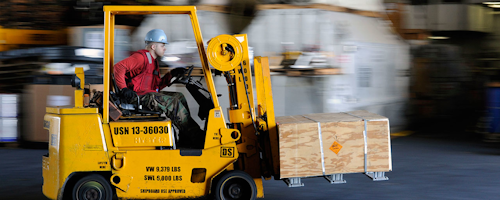 Companies in British Columbia are increasingly using more sophisticated vehicle back-up alarms in an effort to keep passersby safe, provincial safety officials said this week.

WorkSafeBC, the province's workplace safety agency, said that a growing number of large vehicles utilize a "white noise" broadband alarm when driving in reverse instead of a familiar high-pitched beep.

The broadband alarm emits a similar cadence across a range of frequencies and focuses the sound toward areas where people could be in the vehicle's path.

The agency said that people who routinely hear conventional back-up alarms eventually tune them out, which could create dangerous situations. A report said that 11 workers in the province were killed by accidents involving vehicles traveling in reverse between 2006 and 2015.

WorkSafeBC audiologist Sasha Brown told The Canadian Press that the broadband systems have not been evaluated in real-world scenarios, but initial reports from employers such as the University of Victoria and the communities of Delta and Whistler were positive.

The university originally installed the new alarms due to noise complaints, but said that "it makes it more noticeable to those who need to hear it for safety reasons."