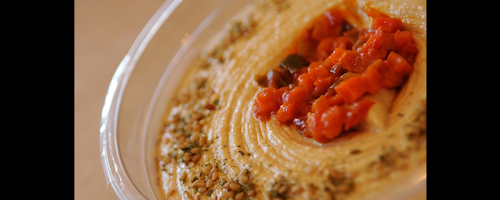 Before you dip that next chip, check the date on the hummus container.
The Sabra Dipping Company is voluntarily recalling come of its hummus and spreads because of possible listeria contamination.
"We are disappointed to share the news of a voluntary recall with the Sabra community today," the company said in a statement. "We're recalling this product out of an abundance of caution after finding Listeria Monocytognes at the manufacturing facility, but not in tested finished product."
The Food and Drug Administration (FDA) says the recall includes hummus products with a best before date of Jan. 23, 2017 or earlier. The products were sent to U.S. and Canada retailers.
Listeria can cause serious and sometimes fatal infections in young children, frail or elderly people and others with weakened immune systems. Symptoms include high fever, severe headaches, stiffness, nausea, abdominal pain and diarrhea. Listeria can also cause miscarriages and stillbirths in pregnant women.
The company stated that, although no finished products have tested positive for contaminants, they were taking action because "customer safety is a top priority".
"Subsequent to the inspection conducted with the FDA, we implemented a thorough and extensive factory-wide cleaning and sanitation procedure, and beyond that, we continue to work very closely with internal and external food safety experts to identify any additional steps we can take to even further enhance our efforts," the statement read.