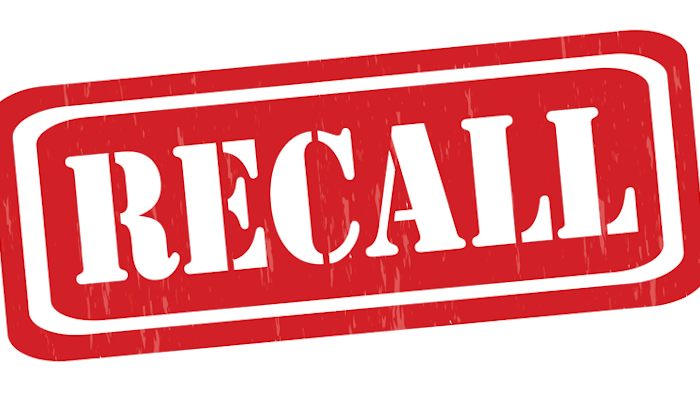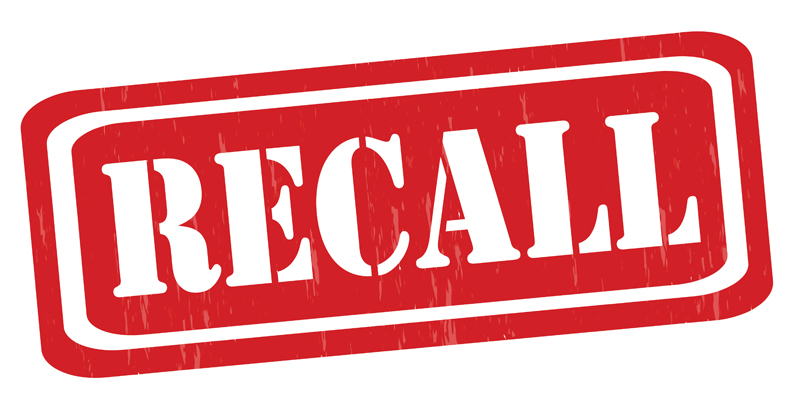 Here is the latest edition of the recall roundup. This review of recent food-industry recalls involves Blue Cheese Products, Tartar Sauce, Granola and Ready-To-Eat Wraps.
According to an FDA news release published last Friday, Iowa-based Maytag Dairy Farms has issued a voluntary recall of five lots of "Maytag Blue" blue cheese wedges and wheels and 15 batches of blue cheese crumbles due to the potential for Listeria contamination.
According to the FDA news release:
The recalled product was distributed through retail stores, restaurants, and direct mail orders nationwide between December 11, 2015, and February 11, 2016. Affected products are packaged as follows and can be found HERE.

The lot number or batch number appears on the side or the bottom of the product.

No illnesses have been reported to date in connection with this issue.

The potential for contamination was discovered after testing by the State of Iowa revealed the presence of Listeria monocytogenes in two lots of product. Maytag Dairy Farms has voluntarily suspended production and distribution while the company collaborates with FDA and the State of Iowa to determine the cause of the problem.
Fresh Creative Foods on Sunday announced it was recalling 8-ounce containers of H-E-B Tartar Sauce due to an undeclared fish allergen, according to a news release published to the FDA website.
According to the FDA news release:
Some plastic tubs have the correctly labeled Cocktail Sauce lid with a container labeled as Tartar Sauce when the actual contents are Cocktail Sauce.

The affected product would have been purchased from an H-E-B Seafood Department in a clear 8 oz. container and lid with a "use by" date of 04/19/2016 on the bottom and a UPC of 41220 33244 on the side. The product was distributed to H-E-B stores in Texas.

The problem was discovered during routine restocking. There have been no consumer complaints or reports of allergic reactions at this time.
According to a news release published to the FDA website last week, Wild Blue Yonder Foods announced it was recalling 13-ounce packages of Chappaqua Crunch Simply Granola with Blueberries & Bananas due to the potential of salmonella contamination.
The FDA news release states:
The recalled pouches of Chappaqua Crunch Simply Granola with Blueberries & Bananas were distributed in retail stores in Maine, New Hampshire, Vermont, Massachusetts, Connecticut, New York, New Jersey Pennsylvania, Maryland, Washington DC, Virginia, No. Carolina, So. Carolina, Georgia and Florida in retail stores and through mail order.

The product comes in a 13 ounce clear plastic pouch and marked with best by dates on the back. The recall includes best by dates beginning with Feb. 5, 2016 and ending with May 31, 2016.

No illnesses have been reported to date in connection with this problem.
A news release published to the USDA Food Safety and Inspection service website last Friday announced that Texas-based Flying Food Group, LLC was recalling just more than 1,000 pounds of Edamame Hummus Wrap products due to adulteration, misbranding and undeclared allergens.
According to the USDA FSIS news release:
The Edamame Hummus Wrap products are mislabeled and may contain Thai Style Chicken Peanut Wraps, which are formulated with peanuts and tree nuts, known allergens not declared on the product label.

The Edamame Hummus Wrap products were assembled on Feb. 16, 2016, and are stamped with an ENJOY BY 02/19 date.  The following product is subject to recall:

•6.8-oz. container of Starbucks brand "Edamame Hummus Wrap

The products being recalled do not contain an establishment number on the label, as the Edamame Hummus Wraps are regulated by the U.S. Food and Drug Administration (FDA). The products should contain hummus, but may contain chicken, which makes the products amenable to the Poultry Products Inspection Act (PPIA). These items were distributed to retail locations in Texas and Oklahoma.

The problem was discovered after the establishment received a complaint from a Starbucks store. As soon as Starbucks confirmed the supplier labeling error; the impacted product was removed from the 559 Texas and Oklahoma stores that received it.