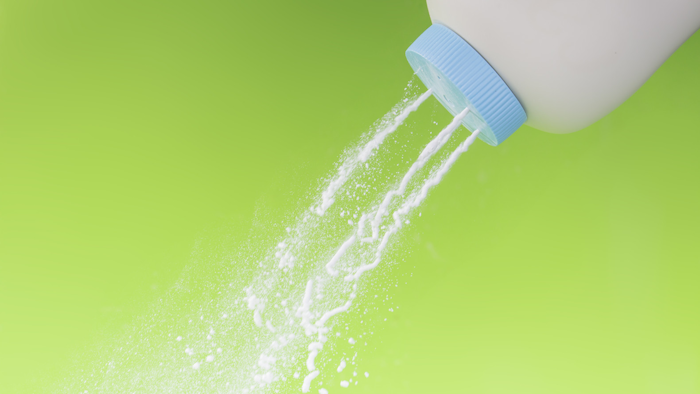 As Johnson & Johnson faces hundreds of lawsuits over alleged links between its talcum products and cancer, a new report suggests that the company disregarded decades of warning signs.

In addition, Bloomberg reports that the New Jersey pharmaceutical company sought to specifically market those products toward black and Hispanic women long after potential health concerns were raised.

A Missouri jury earlier this year awarded $72 million to the family of an Alabama woman who died from ovarian cancer last fall. Jackie Fox's civil suit was the first to receive damages out of more than 1,000 filed against the company nationwide.

Bloomberg found that the first scientific study to outline a possible connection between talcum powder and ovarian cancer was published in 1971, and that a Johnson & Johnson official met with a Boston scientist to dispute his findings in a 1982 study.

Another 20 studies in subsequent years found an increased cancer risk from long-term talcum powder use, while others were inconclusive.
Jurors in Fox's case, meanwhile, were told that the company ignored suspected risks and failed to inform consumers about them.

Attorneys produced a 24-year-old internal memo that acknowledged "negative publicity from the health community on talc," only to later encourage the company to focus its marketing on black and Hispanic women.

One observer told Bloomberg that the memo was likely an effort to connect with a core product constituency — rather than something more sinister — but acknowledged that it "looks horrible" in the current context.

Johnson & Johnson, meanwhile, continues to defend its products and vowed to appeal the St. Louis verdict.

Analysts said that although baby powder was not an especially lucrative product for the company, officials probably view it as one of its oldest and a flagship for its $2 billion baby division.

"There hasn't been a single scientific body that has considered talc to be a causal agent," Penn State University professor and J&J consultant Joshua Muscat told Bloomberg. "Many don't even consider talc to be a risk factor. To me, the science is black and white."