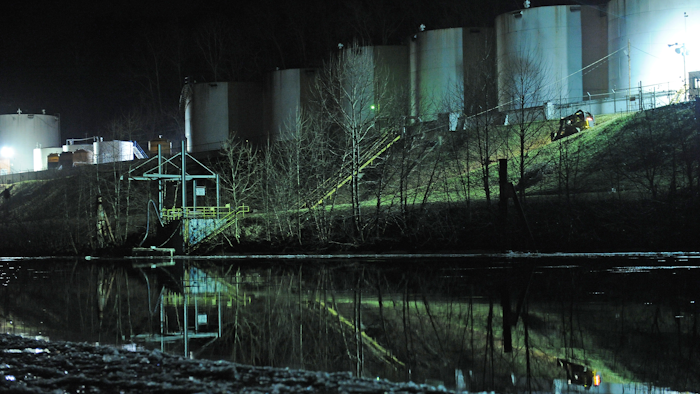 (AP) — A July trial date is set for a class-action lawsuit over a chemical spill that tainted tap water for 300,000 people in West Virginia. U.S. District Judge John Copenhaver on Thursday ordered a July 12 trial in Charleston.
The lawsuit pits affected residents and businesses against West Virginia American Water, its parent company and Eastman Chemical. In January 2014, Freedom Industries chemicals seeped into the Elk River, causing a tap-water ban for the utility's customers for days.
The lawsuit says the utility could've prevented the contamination. It says Eastman didn't properly warn of the chemical's properties or possible health impacts. In a related proposed settlement, ex-Freedom President Gary Southern would pay $350,000 and ex-Freedom executive Dennis Farrell would pay $50,000. Both await sentencing for federal pollution crimes.