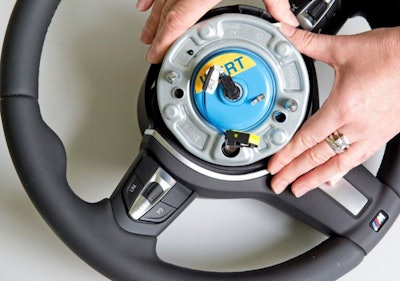 Honda Motor Co. says a defective airbag made by Takata Corp. was responsible for the death of a driver near Pittsburgh.
It's the ninth death worldwide attributed to Takata airbags, which can inflate with too much force and injure occupants with metal fragments.
A 13-year-old boy was driving a relative's 2001 Honda Accord Coupe on July 22, 2015 when it crashed and the airbag inflated.
The boy's family contacted the government last month. After investigating, Honda and the government found that the boy's injuries were caused by a ruptured airbag inflator.
Honda says the car was initially recalled in 2010. A recall notice was mailed to the current owner the day before the crash.
Takata says it's working with the government and Honda on the case.