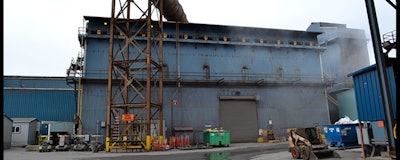 The examples are numerous and frightening:
In 2010, two firefighters died in a burning Chicago building that had racked up more than a dozen code violations before it caught fire. Reports show the owners had failed to maintain the structure in a safe and stable condition and had been in court at least seven times for various building code violations.
In 2013, Bangladesh faced the worst industrial catastrophe in its history when more than 1,100 garment factory workers were killed and a thousand more were injured in the collapse of a Bangladesh plaza. The factory's owner and several government officials had ignored warnings about the building's safety because they didn't want to risk a lull in productivity.
A century-old facility in Pittsburgh collapsed hours before New Years' Eve 2017, having hosted wedding receptions and birthday parties for years without an occupancy permit or a single inspection. No injuries were sustained although the roof collapsed before reveling was to begin, with officials saying the facility had simply slipped through the cracks.
What each of these examples has in common, is officials and building owners not adhering to building codes.
May Is Building Safety Month
Since 1981, the International Code Council (ICC) has recognized advances in constructing safe, and sustainable buildings by recognizing May as Building Safety Month.
Building Safety Month was designed as a public awareness campaign to help people understand what goes into creating safe and sustainable structures, underscoring the need for solid building codes, proper and efficient systems of code enforcement, and thorough training in upholding the codes and values of the building industry.
Professionals who recognize Building Safety Month include those in the construction, design, and safety communities. The theme for 2017 is Building Codes: Driving Growth through Innovation, Resilience and Safety, and each week a specific area of building safety is spotlighted. A round up of last years' events is displayed on the ICC's Building Safety Month events page.
How Signs And Tread Tape Can Help During Building Safety Month… And Beyond
A safety leader, Graphic Products recognizes the importance of Building Safety Month, too. Signs and labels play important roles in building safety, and in many cases, are required to meet building codes. For example, New York City construction projects with fences or sidewalk sheds are required to post a sign emphasizing the type of work underway and highlight the project's contact information, as is written into the NYC building codes.
Signs are important in keeping buildings up to code in compliance with the Americans with Disabilities Act (ADA), too. Section 216 of the ADA building code goes into great detail on signage requirements that inform people where listening assistance devices are located, where ADA compatible public restrooms are, and more.
Chapter 10 of the International Building Code (IBC), published by the ICC, is titled Means of Egress and talks about emergency egress paths and related signage. For instance, Chapter 10 requires emergency evacuation instructions in all "areas of refuge," as well as directional signs toward exits at all elevator landings.
Not only does the company offer a number of types of PathFinder Tread Tape, Graphic Products has Conformable Tread Tape, which is specially designed for more grip on uneven surfaces. Tread tape helps building owners stay up to code as it provides the building occupants and visitors with safe, slip resistant surfaces. See it in action with a Conformable Tread Tape video recently produced by Graphic Products.
This blog originally appeared on the Graphic Products website here.