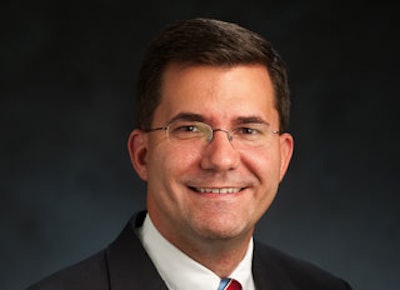 The threat of foodborne pathogens in supply chains is increasing. According to the ExpertRECALL Quarterly Index, the number of recalls issued by the U.S. Department of Agriculture (USDA) due to the presence of salmonella, E. coli and listeria doubled in the first quarter of 2013, compared to the previous year's first quarter. In fact, one-third of the total meat, poultry or processed egg products recalled during this quarter are the result of contamination with those pathogens.
As difficult as these situations are for the operations of food companies, the real business threat is in the potential damage a foodborne recall can have on a brand. Foodborne illness is a sensitive subject for consumers, and as a result, it is a prime target for the media. This heightened attention, on top of increased scrutiny and accountability due to the Food Safety Modernization Act (FSMA), means any hint of foodborne pathogens in a food product can quickly snowball into a public relations disaster and can significantly damage a company's brand in the long-run.
Despite best efforts at prevention, it's only a matter of time before a company will face a recall related to foodborne illness, as the increasing number of such recalls suggests. In today's unique business environment, food manufacturers must establish a recall plan in advance in order to face this threat head on. While many have recall plans in place, the increasing threat of pathogens points to four areas of preparedness that companies should pay special attention to: speed, call volume, traceability and thoroughness.
Speed: The impact of foodborne illness on consumers happens at a rapid pace. Pulling affected products off the shelf quickly and communication with consumers is vital to help people protect themselves. A company should consider all modes of communication that make sense for its stakeholders — traditional media, social media and call centers are all ways to reach a customer base quickly and effectively. In addition, a quick response from a company helps assure consumers and media that a company is doing everything it can to protect the safety of the public, which can help limit unwanted negative media attention and reputational damage.
Call Volume: Foodborne illness attracts a lot of attention, and food manufacturers must prepare for the high volume of calls and inquiries from the public once a recalled product is announced. While corporate communications might be prepared with standard answers for customers, the increased volume from concerned customers can cause websites and servers to crash or result in constant busy signals on phone lines, forcing customers to fend for themselves in their time of need.
Traceability: When a recall strikes, consumers, vendors and regulators want to know what products are affected and where they are. New technologies can help companies better visualize supply chains during a foodborne illness outbreak and more quickly determine the source of the problem, as well as reduce the size and scope of a recall. With increasingly complex ingredient sourcing and global supply chains, a company should maintain a deep knowledge of its own products, as well as the supply chains of its suppliers and vendors.
Thoroughness: Every recall plan should be tested on a regular basis in order to identify any holes or changes in supply chains. For food manufacturers, foodborne pathogens are not the only threat. In the first quarter of 2013, extraneous materials caused the largest number of recalls reported by the USDA, according to the ExpertRECALL Index. A well-tested recall plan against a variety of simulations can help ensure that the necessary procedures and teams are prepared for any situation.
With foodborne pathogens becoming an ever-increasing threat, now is the time for food manufacturers to ensure supply chains are prepared for the inevitable. Don't wait; develop a strong recall plan today and be prepared to protect the company brand when it is most vulnerable.
Mike Rozembajgier is Vice President of Recalls for Stericycle ExpertRECALL™. Rozembajgier is responsible for all aspects of recall service offerings, including development of strategic recall business initiatives and product enhancements. He has more than 10 years of experience in the healthcare industry. Prior to joining ExpertRECALL, Rozembajgier held various management positions at Guidant Corp. (now Boston Scientific) and at Deloitte in the Strategic Consulting practice.