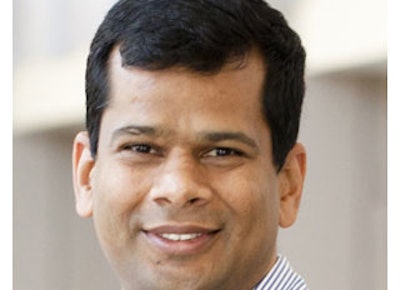 Within highly regulated industries, uncertainty surrounding guideline changes has been cause for alarm for many business owners. With the recent enactment of the Food Safety Modernization Act (FSMA), this feeling of concern especially holds true for food and drink manufacturers.
The FSMA went into full effect in January of this year, but according to a new study by iRely, a provider of process manufacturing software, many food and beverage manufacturers haven't yet taken notice.
Survey respondents were asked if they believed that the new regulations would alter their business processes in any way, to which most (71 percent) agreed. However, 47 percent of respondents voiced their uncertainly surrounding the bill by stating that they were "unsure" about which of the requirements would affect them the most.
Perhaps this is because the law itself is unclear? A whopping 44 percent of respondents listed "uncertain or unclear implementations" as their biggest concern regarding the bill. This is surprising, seeing as preparation for specific regulations should have started months ago.
Unfortunately, this data shows that while numerous manufacturers are getting up to speed regarding the specifics of the bill, some are disregarding the regulations tied directly to the quality and safety of their end products.
The FDA has announced that most manufacturing plants will need to meet the new guidelines through increased resource expenditures — technology must be upgraded in order to meet new safety guidelines.
Yet when asked if they are planning on updating software to meet new regulations, 45 percent of survey respondents stated that they have not yet addressed the new FSMA regulations through appropriate planning or budgeting. In fact, 76 percent of survey respondents stated that they do not plan on addressing FSMA requirements through increased resource expenditures.
One stipulation of the FSMA that is the need for mock recalls within food and beverage production facilities. These recalls require the involvement of a large portion of the staff.
Based on this information alone, an increase in employee count seems necessary to be able to carry out basic FSMA requirements. In fact, the new law gives the FDA the power to take action against a company based on their indiscretion or unwillingness to abide by regulations — a wakeup call to all food manufacturers.
For any organization not currently worried about the FDA's likelihood to punish companies, the summary shutdown of Sunland Inc.'s New Mexico plant last November should provide enough evidence to warrant change.
Unfortunately, this resistance to the regulatory changes may be a direct effect of the uneven economic recovery. Most investments being made today are ties to cost cutting and revenue improving — not to unobserved regulatory change.
Most noticeably, the reticence to upgrade plant-tracking technology might be the current state of most plant operations. While the new FSMA requires advanced technology in order to properly report, track and manage the production process, most plants are currently only supporting basic ERP systems (76 percent of survey respondents) and in the worst case, spreadsheets (45 percent of respondents) to manage their current operations.
The majority of survey respondents — 76 percent — stated that they do not plan on updating their systems in any way because their current practices are already compliant.
The push-back that was evident throughout the iRely survey could be attributed to an overwhelming disconnect between plant management and the FDA's statements that regulations will be thoroughly enforced. The survey indicates a need for better enforcement and education practices to encourage plant managers and owners to adopt the new regulations. The Congressional Budget Office's first step was the budgeting of a $280 million annual enforcement budget. Plant owners should be forewarned.
A final reason that facilities management should update their technology according to FSMA regulations is not the fact that this will allow plants to meet and pass potential FDA audits or recalls while ensuring that end products do not have any quality issues. Instead, it is the fact that winning litigation against plant owners will become much easier as regulations become more defined.
The FSMA rules are much more specific than in laws past. It will become more common for lawyers to prosecute plant owners based on overlooked nuances and regulations. Because of this, it is worth it for owners, managers and employees to first adopt and then comply with the FSMA as quickly as possible. Better safe than sorry.
Sudhakar Kaup (CPIM) is the Chief Technology Officer (CTO) at iRely, LLC, a leading provider of process manufacturing and commodities software. He has over 18 years of experience in designing and implementing solutions for the manufacturing industry. iRely currently employs over 250 people and services more than 400 customers in more than ten countries around the world.