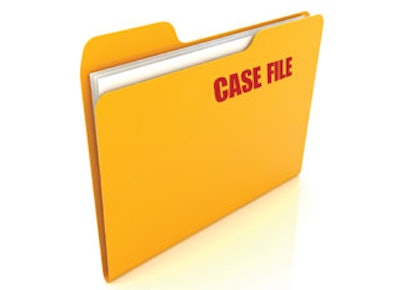 This feature is sponsored by CRC Industries, Inc.

This article originally ran in the June 2013 issue of Food Manufacturing.
We explore some of the food industry's recent safety breeches, from industrial accidents to large-scale recalls, to find out what happened in the aftermath of these incidents and what can be done to prevent similar incidents from happening in the future.
Chamberlain Farms
August 2012
Owensville, Ind.
Cantaloupe Packing: Salmonella Outbreak
After two strains of salmonella found at an Indiana melon packing plant sickened hundreds and killed three, FDA investigators visited the plant to determine the cause of the outbreak.
In a warning letter sent to Chamberlain Farms on December 14, 2012, the FDA noted seven possible factors contributing to the outbreak:
Build-up of organic material on food-contact surfaces.
Debris, including mud, beneath a conveyor belt in the packinghouse.
Algae growth on standing water near cantaloupe sanitation station.
Bird excrement in the rafters above food contact areas.
Sloped roof directing rainwater and runoff directly into the brush washing station.
Carpeting, wood and other non-sanitary surfaces were used as food-contact surfaces.
Unprotected wells containing Coliforms and E. coli.
The FDA did note that in the wake of the outbreak in August, the facility undertook efforts in an attempt to correct some of these issues. Noted updates were:
Areas with a build-up of organic matter were cleaned using a pressure washer and sanitized with 10% sodium hypochlorite solution.
Repairs were made to the processing line, and carpet and wood were replaced with nonporous materials.
The FDA warning letter also mentioned several best practices for "practices related to growing fields." These included employing proper training procedures, conducting environmental assessments, reducing soil wetting near direct-contact areas and writing food safety plans.
On March 1 of this year, the FDA released the results of a complete investigation into the incident and released these findings to the public. According to the report, "the initial contamination of the cantaloupes likely occurred in the production fields and was spread by operations and practices within the packinghouse.  It is also likely that the contamination proliferated during storage and transport to market."
In addition to the findings in the warning letter sent to Chamberlain Farms in December, the FDA ended its report brief with the following recommendation: "The FDA recommends that fresh fruit and vegetable producers employ good agricultural and management practices recommended for the growing, harvesting, washing, sorting, packing, storing, and transporting of fruits and vegetables sold to consumers in an unprocessed or minimally processed raw form."