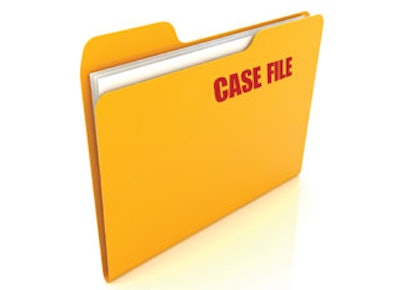 This feature is sponsored by 3M.

This article originally ran in the June 2013 issue of Food Manufacturing.
We explore some of the food industry's recent safety breeches, from industrial accidents to large-scale recalls, to find out what happened in the aftermath of these incidents and what can be done to prevent similar incidents from happening in the future.
Bay Cuisine
July 2012
Hawke's Bay, New Zealand
Meat Processing: Listeria Outbreak
In July 2012, Bay Cuisine, a meat importing and processing company in Hawke's Bay, New Zealand, recalled several of its ham, salami and pepperoni products after tests returned positive results for listeria.
The outbreak caused concern when two hospital patients in Hawke's Bay died; the hospital served meat processed by Bay Cuisine.
Andrew Coleman, Deputy Director General Compliance and Response for New Zealand's Ministry for Primary Industries (MPI) said in a statement, "MPI wants to ensure any unsafe food is not available for sale and that people do not eat any of the recalled products they may have bought already," adding, "MPI has implemented a test and release programme for ready-to-eat meats at Bay Cuisine and is currently managing any potential food safety risks to the public."
In the wake of the outbreak, Hawkes Bay District Health Board (DHB) conducted an investigation into the source of the illnesses at the area hospital and, according to the New Zealand Herald, found several different listeria strains, suggesting Bay Cuisine may not have been the primary culprit, and the patients were likely poisoned by listeria before being admitted to the hospital.
Bay Cuisine's Joint Managing Director, Simon Wills, said in a statement, "While we understand that the source of contamination at the DHB is yet to be determined, we are working with the Ministry for Primary Industries. We also have employed an independent food safety expert to review our own practices and procedures."
After the initial positive test, Bay Cuisine issued what it referred to as a "precautionary recall" of other products supplied to local retail outlets.
"Right now, in the interests of public health and safety we are focusing on working with the Ministry and managing our voluntary ready to eat meat product recall. While we understand the DHB has an independent review underway, we are ready to contribute to that process should it be required and appropriate," said Wills.
Investigations are still underway to determine the cause of the Bay Cuisine contamination as well as the deaths at the local hospital. The New Zealand Herald has reported that the country faced only 25 cases of listeria poisoning in 2011, so a case revealing multiple strains within one localized geographic area is unexpected and certainly warrants further study by the MPI.