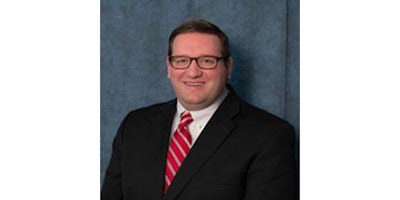 An estimated 48 million Americans get sick as the result of one foodborne pathogen or another each year. Listeria, E.coli, and salmonella are the leading culprits. Robert Scharff, an associate professor at Ohio State University, estimates the annual cost of medical treatment, lost productivity and food illness-related mortality to be $93 billion.
The food industry is well aware of these eye opening stats. In 2015, 120 companies faced Food and Drug Administration (FDA) recalls due to food contamination — 11 of which experienced multiple events. So far this year, several major retailers and producers have already issued high-profile recalls over contamination issues.
Salmonella and listeria were by far the leading causes of recalls last year, according to data we track at Stericycle ExpertSOLUTIONS. In 2015, 65 percent of all FDA contaminated units recalled were due to listeria. In fact, listeria accounted for more recalled units last year than all contaminated units in 2014. Other leading contaminants in 2015 were salmonella, at 31 percent and E.coli, at two percent.
About 93 percent of all Department of Agriculture pounds recalled as a result of contamination were due to salmonella, affecting more than 4.3 million pounds. This is more than 10 times higher than it was in 2014, when salmonella was found in nearly 400,000 pounds of products. In 2015, poultry was most affected, accounting for 80 percent of all contaminated units.
There are three main reasons why food recalls are on the rise:
1. Federal regulations put intense pressure on food manufacturers.
The FDA's Food Safety Modernization Act (FSMA) is the first major overhaul of the United States' (U.S.) food safety practices since 1938. Signed into law by President Obama in January 2011, it aims to ensure the U.S. food supply is safe by shifting the focus from responding to contamination to preventing it. Under FSMA, the FDA has authority to order a recall of food products. Prior to FSMA, with the exception of infant formula, the FDA had to rely on food manufacturers and distributors to recall food voluntarily. The law also calls for more frequent inspections at food facilities and significant enhancements to the FDA's ability to oversee food produced in foreign countries and imported into the U.S.
2. There is more room for error with increasingly complex global supply chains.
Referred to as the "multiplier effect," recalls can occur at the supplier level and expand over time, affecting multiple manufacturers, regulatory bodies, and geographic locations. Last year, a cumin spice recall affected 14 companies, 100 brands and 769 products with different packaging. The cumin was recalled because it had undeclared traces of peanut products. The multiplier effect underlines the importance for manufacturers to have complete visibility throughout the entire supply chain when assessing recall risk and preparing for the eventuality of a recall.
3. Today's consumers are concerned about the food they eat.
Food safety issues are top of mind for today's consumers, who are more likely to report an issue with food than ever before. In a July survey by Daymon Worldwide's custom shopper insights team, one third of the 1,000 respondents said they are more concerned about food product safety and quality than they were a year ago, and 50 percent are more concerned than they were five years ago.
For food manufacturers, recalls due to contaminations are only a matter of time. Managing a recall is extremely complex, with lots of moving pieces. Therefore, it is critical for companies to be prepared. The goals of a recall are to protect the public, protect the brand and close the event as soon as possible. Achieving these goals, while also focusing on running a business, is a challenge that not all manufacturers are ready for. Without the appropriate plan and expertise in consumer notification, product retrieval, recall response, and regulatory compliance, a recall can cause irreparable brand damage.
When a contamination recall strikes, food manufacturers must ensure communication is clear and consistent and be as transparent as possible. Loyalty is key to any business's success, so it's important companies do everything possible to restore faith in their brands. The ultimate outcome of any recall will depend largely on the manufacturer's response and how quickly and effectively action is taken.