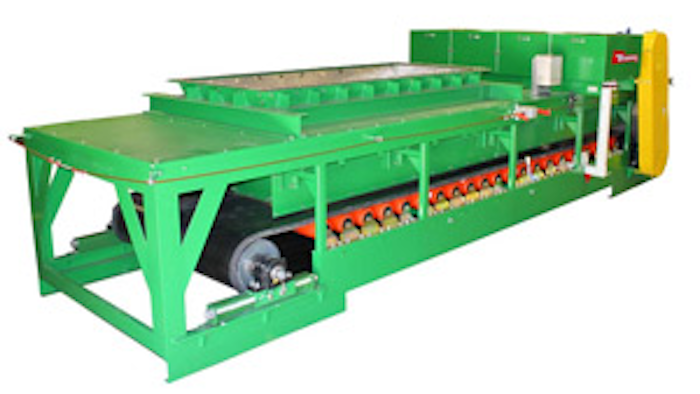 Thayer Scale now offers a complete line of high-capacity, heavy-industry MH weigh belt feeders capable of accurately measuring and controlling feed rates up to 3,000 tons per hour. According to the company, these feeders are further highlighted by:
Weighing accomplished by the company's patented low-deflection, non-wearing force measurement suspension system weight-sensing scale.

 

A weight transducer located outside the feeder enclosure, which makes the scale less susceptible to damage, is out of the way for cleaning and is not prone to tare buildup because material cannot fall onto the scale.
High accuracy that is achieved by using 100 percent of the scales' capacity to weigh material.

  

Mass-counterbalanced dead weight of the weigh idler and belt for optimized resolution and a high signal-to-noise ratio.
An onboard automatic test weight lifting system for calibration
A unique inlet and side skirt design for lower horsepower ratings and energy consumption.
Easy re-rating of the feeder capacity should material or density change.
Suitability for harsh industrial environments that are associated with the steel, cement, mining and power (coal) industries.