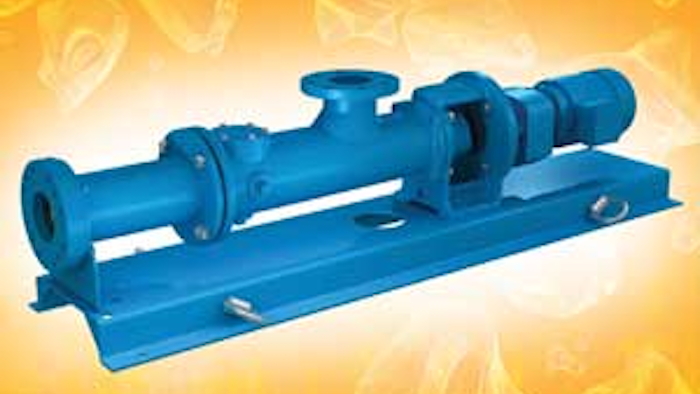 Moyno has specifically designed its 2000 WA and WB close-coupled pumps for lower pressure, lower flow applications in a compact configuration. The company says that both models are suitable for municipal and industrial applications that require the transfer of highly viscous fluids and solids in which a close-coupled configuration is preferred, but the robustness of a gear joint is also desired. More specifically:
2000 WA pumps come with b

earings integral to the adapter housing

that support the radial thrust loads at the rotor/stator. Furthermore, the pumps offer optimized rotor/stator pumping element geometry, in addition to a s

tandard-size keyed gear reducer shaft and

sealed, gear-type universal joint drive train.

2000 WB pumps implement a t

raditional close-coupled design with t

hrust and radial loads supported by the bearings in the gear reducer, yet do not feature shaft bearings. The gear reducer output shaft is designed with cross drilled pin holes for extended service life. Moreover, the pumps feature a s

ealed, gear-type universal joint drive train

, as well as o

ptimized rotor/stator pumping element geometry.