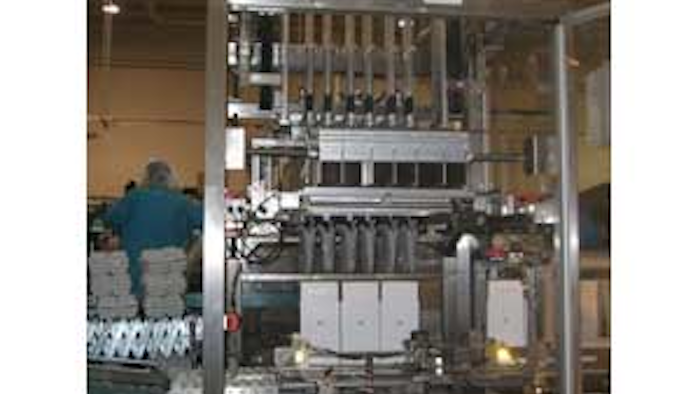 Standard-Knapp has launched its soft placement module for secure, efficient packing of bottles in a range of industries. The company believes that the module also delivers:
Advanced motion control to gently lower bottles into cases or trays without damage to the label, closure or container integrity.

 

The ability to accelerate bottles downward, then come to a gradual, decelerated stop as the heels of the bottles reach the bottom of the case.

 

Indexing of the packed case to the discharge conveyor, so the soft placement module can ascend into position for the next cycle.

 

The capability to handle several cases per cycle for maximum packing efficiency.

  

Steady, precise placement to eliminate bottle-to-bottle scuffing and breakage, with or without partitions.
A low-maintenance design that adapts to trigger and unstable bottles of all sizes for more stable packing with less downtime.

 

Simple adjustments and changeover.
Compatibility with several case packer models.
PACK EXPO Booth #N4106