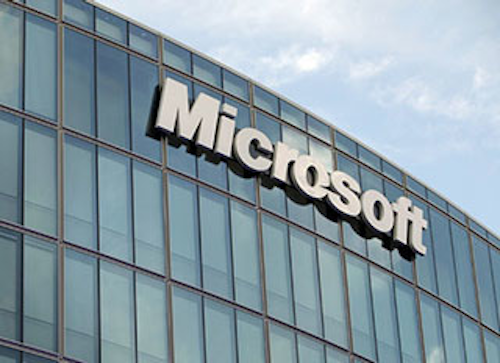 Microsoft announced a series of new tech developments for businesses at its Worldwide Partner Conference in Orlando on Monday, including a new system designed to help employees immediately identify and address necessary changes.

Project GigJam, which was announced by CEO Satya Nadella, aims to provide employees with access to information from business and software applications. The system would then enable workers to quickly divide relevant information among other employees, assign tasks and keep track of progress.

Microsoft officials said GigJam would break down barriers between "devices, apps and people" in the workplace.

The company also announced the Cortana Analytics Suite, which integrates the company's digital personal assistant with data analysis and other features, including predictive capabilities and "perceptual intelligence" such as vision, face and speech analysis.

Satya also demonstrated the capabilities of the company's HoloLens holographic computing device for the design industry.

"These innovations and investments will help Microsoft and our partners achieve our new mission together on a global scale, making a difference in lives and organizations in all corners of the planet," wrote Phil Sorgen, an executive with Microsoft's Worldwide Partner Group.

In addition, Microsoft announced plans to expand its Cloud Solution Provider program to additional markets and introduce a premium enterprise suite called E5.