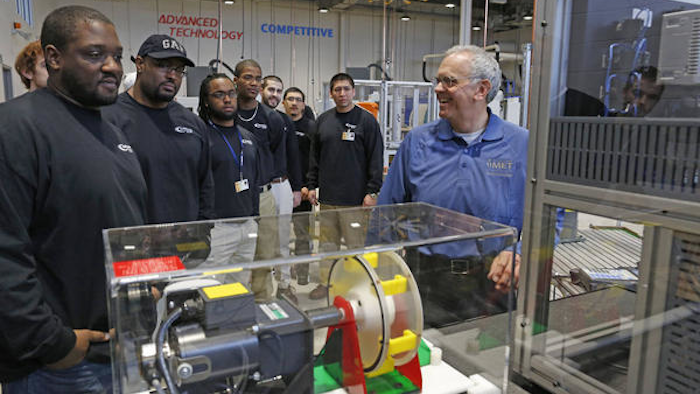 Last year's Manufacturing Day campaign involved nearly 400,000 participants at 1,679 total events, organizers said, smashing participation goals for the year.

More than 260,000 people joined live events hosted by manufacturers between Oct. 3 and Dec. 12, while the remainder joined a dozen virtual Manufacturing Day events. The largest virtual event, hosted by Discovery Education and Alcoa, involved more than 100,000 students.

Last year marked the third annual Manufacturing Day series, during which more than a thousand manufacturers held open house events to showcase their shop floor technology and career options to students, teachers, parents and other community members.

Organizers also noted President Obama attended his first Manufacturing Day event, holding a town hall in Indiana on Oct. 3 that coincided with a presidential declaration marking Manufacturing Day 2014.

"With successful efforts like Manufacturing Day, we're acting now to take the promise of a career in manufacturing directly to communities across the country," said National Association of Manufacturers President and CEO Jay Timmons.

Timmons will begin his 2015 State of Manufacturing tour, meanwhile, this week with a stop at Purdue University.

Although recent federal numbers showed the largest compensation increase in the manufacturing sector in three years, and despite a report showing workers in manufacturing make 11 percent more on average than their non-manufacturing counterparts, manufacturers remain concerned about a growing U.S. trade deficit and a lack of skilled workers needed to fill manufacturing jobs.