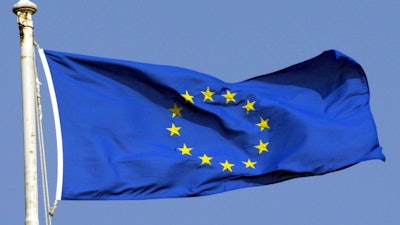 BRUSSELS (AP) — The European Union is ordering Italy to recover 84 million euros ($99 million) from steelmaker ILVA which it considers to be illegal state aid.
Italy granted loans to ILVA, which owns Europe's largest single-site integrated steel plant, in 2015 as it entered insolvency proceedings.
The European Commission, which polices competition across the 28-nation bloc, said state aid rules only allow for the promotion of long-term competitiveness and efficiency, not to support manufacturers in trouble.
Competition Commissioner Margrethe Vestager said Thursday her service's "investigation found that two public measures gave ILVA an undue advantage to finance its current operations."
The Commission said the state aid recovery will not interfere with environmental measures needed to tackle pollution at ILVA's Taranto plant, nor should it interfere with the sale of company assets.