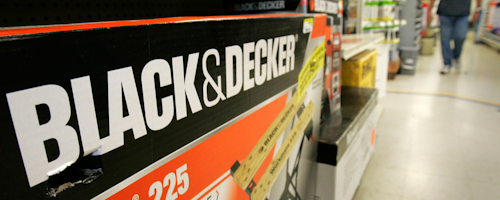 Stanley Black & Decker plans to produce more Craftsman tools in the U.S. after acquiring the brand from Sears Holdings.

The toolmaker announced the long-anticipated deal, valued at $900 million, on Thursday and indicated that it would allow the company to expand its manufacturing workforce in the U.S.

CEO James Loree, according to USA Today, told investors in a subsequent conference call that a new $35 million factory would help the company add 1,200 manufacturing positions to its current 3,000-member U.S. workforce.

Loree said that most Craftsman tools are currently produced overseas, but that "political movements" and "pervasive" uncertainty about trade with Mexico and China that would make it "advisable to have more manufacturing in the U.S."

The paper suggested that Loree was referring to threats by President-elect Donald Trump to levy financial penalties against companies that move jobs overseas.

"We believe this is an excellent opportunity to re-Americanize and revitalize this legendary brand," Loree told investors.

A final location for the new plant has not been determined. It would complement Stanley's 11 current U.S. facilities, and the company noted that its manufacturing workforce already increased by 40 percent over the past three years.

Sears, meanwhile, said that the deal would facilitate growth for the Craftsman brand and continue Sears' reorganization amid recent retail struggles. Under the agreement, Sears will continue to sell Craftsman tools as it has done for the previous 90 years.

"Craftsman has a storied history as an iconic American brand and in Stanley Black & Decker we have found a great owner that is committed to expanding Craftsman and helping it to reach its potential outside of its current channels," Sears Holdings Chairman and CEO Edward Lampert said in a statement.