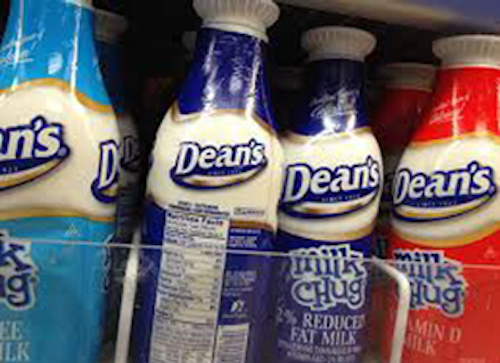 DALLAS (AP) — Dean Foods returned to a profit in its fourth quarter, but its performance missed Wall Street's expectations.
Shares of the dairy company tumbled in Tuesday morning trading.
For the three months ended Dec. 31, Dean Foods Co. earned $5.3 million, or 6 cents per share. That compares with a loss of $37.7 million, or 40 cents per share, a year earlier.
Earnings, adjusted for one-time gains and costs, were 8 cents per share.
The results fell short of Wall Street expectations. The average estimate of analysts surveyed by Zacks Investment Research was for earnings of 10 cents per share.
The milk producer posted revenue of $2.4 billion, which also missed Wall Street's forecast. Analysts expected $2.44 billion, according to Zacks.
Dean Foods reported a full-year loss of $20.3 million, or 22 cents per share. Its adjusted loss was 14 cents per share. Revenue totaled $9.5 billion.
For the first quarter, the Dallas company expects adjusted earnings in a range of 12 to 22 cents per share. Analysts polled by FactSet are calling for earnings of 22 cents per share.
Dean Foods' stock slid $1.98, or 11 percent, to $16.08.
_____
Elements of this story were generated by Automated Insights (http://automatedinsights.com/ap) using data from Zacks Investment Research. Access a Zacks stock report on DF at http://www.zacks.com/ap/DF