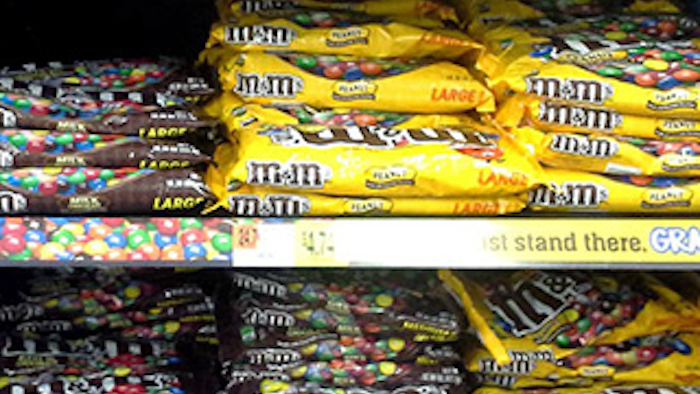 KANSAS CITY, Mo. (AP) — Mars Inc. announced plans Wednesday for a $100 million expansion of its candy-making plant in Kansas, a facility that was the company's first new plant in 35 years.
The deal, which the company disclosed in advance of a Topeka economic development meeting, comes a little more than a year after the New Jersey-based company opened its $270 million plant south of the city.
Work on the 90,000-square-foot expansion will start next week, Mars said in a news release. After constructions wraps up in late 2016, the company will add 70 full-time employees to the 200 already working in the Topeka area.
The company has not determined exactly which candies it will make at the new facility, which will be connected to the existing plant. It is receiving state and local economic incentives, although Mars didn't immediately disclose the amount of the incentives. The existing plant makes Snickers and M&M's. Mars also makes Milky Way, Twix and 3 Musketeers candy bars.
A 2014 report by a marketing research firm called Packaged Facts found that chocolate has experienced "solid market growth," with Hershey's and Mars controlling a large chunk of the market share.
Tracey Massey, president of Mars Chocolate North America, said the company, which has no plans to close other facilities, was working to introduce more single-serve products with limited calories.
"By further growing our footprint in the U.S.," she said in a news release, "we will better be able to introduce new treats to satisfy the most diverse consumer appetites."