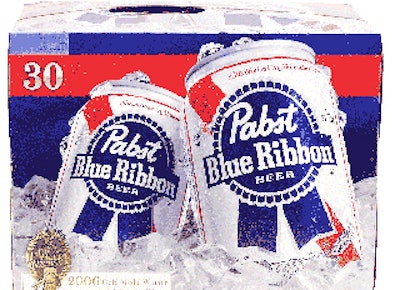 LOS ANGELES (PRNewswire) — A number of inaccuracies have been reported about the parties that have agreed to acquire Pabst Brewing Company and their intentions for the business.  We would like to take this opportunity to set the record straight.
Pabst has been an American company since 1844 and will continue to be an American iconic brand with its headquarters in the U.S.
The future owners of Pabst, Eugene Kashper, TSG Consumer Partners and Cyprus-based Oasis Beverages are deeply committed to Pabst's future as an American company.  Beer industry entrepreneur Eugene Kashper is a U.S. citizen who immigrated to the United States from Russia at the age of six in 1976.  Mr. Kashper is not a Russian citizen.  He lives in New York and is a graduate of Columbia University.  Eugene brings more than 20 years of experience in the beer industry including working with The Stroh Brewery Company in Detroit, as well as managing and operating breweries in Eastern Europe and CIS countries.  He has had a lot of success revitalizing heritage brands.
Eugene will serve as the CEO of Pabst and the company's Board will consist of Mr. Kashper, TSG Managing Director Brian Krumrei, and Brooklyn Brewery principal shareholder and COO Eric Ottaway, all US citizens.
TSG Consumer Partners is a well-known U.S.-based strategic equity group that has developed an excellent track record with consumer brands such as Pop Chips, Vitamin Water, Muscle Milk and many others.
Oasis Beverages is a Cyprus (a member of the European Union) based beer and soft drink producer, co-founded by Mr. Kashper, and has operations in Eastern Europe and CIS countries.  Oasis serves as the exclusive importer and distributor of many well-known brands including Heineken, Erdinger, Perrier, Arizona Iced Tea, Krombacher, Oettinger, Carling and others.  Oasis plans to acquire a minority non-voting interest in PBC as part of this transaction.
Eugene Kashper and TSG Consumer Partners have made a major commitment to the Pabst Brewing Company and its iconic brands such as Pabst Blue Ribbon, Lone Star, Old Milwaukee, and others.  The goal is for the company to remain vibrant through consistent product and marketing innovation.
We look forward to working with our new colleagues and to continuing our 170-year old tradition.  PBR is a very strong brand with a rich heritage and authentic American values.  Our new colleagues will remain vigilant in staying true to the brand's identity and will look to loyal customers for guidance.
About Pabst Brewing Company
In business since 1844, the Pabst Brewing Company is North America's largest privately held brewing company.  Pabst Brewing's portfolio includes iconic brands with deep ties to America's heritage such as Pabst Blue Ribbon, Lone Star, Rainier, Ballantine IPA, Schlitz, Old Style, Stroh's and Old Milwaukee.  For more information on Pabst, visit www.pabstbrewingco.com.