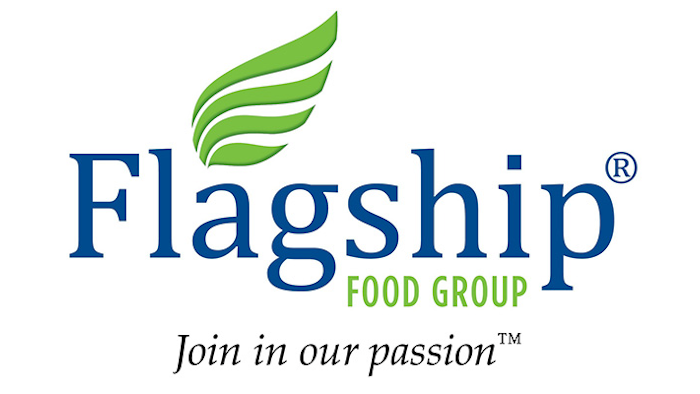 GREENWOOD VILLAGE, Colo., March 21, 2018 (PRNewswire) — Flagship Food Group, the maker of 505 Southwestern sauces, salsas and snacks, has announced that it has acquired certain assets of Es Mi Tiempo, Inc., the owner of the Select New Mexico brand of premium green chile food products from the state of New Mexico. "505" is the area code for Albuquerque, New Mexico, where the 505 products are made, and 505 Southwestern was the first brand to be recognized as "New Mexico True" by the State. Thus, the merger brings together two brands that are largely committed to bringing the bold flavors of New Mexico and the Hatch Valley green chile growing region to markets around the country and the world. Today, 505 Southwestern and Select New Mexico products are sold in all 50 U.S. states and in the U.K. 
Based in Denver, Colorado, Select New Mexico serves retail and food service accounts throughout the Front Range and the Rocky Mountain Region.  Flagship has announced that it has no plans to change management or key personnel at Select New Mexico and that it plans to expand its presence in the Denver area following the acquisition.  In addition, Flagship has said that it does not expect to change the product offerings of Select New Mexico or change any supplier or vendor relationships.
"It will be business as usual for our employees and customers, except that now we just have more resources behind us," said Harold Montana, President of Select New Mexico.   Harold will lead all DSD (direct store delivery) efforts for Flagship going forward.
"We are so excited to be joining forces with another company here in the Denver area that is committed to bringing high quality, Southwestern-style food products to market.  Both of our of companies have a deep passion for New Mexican cuisine, Hatch Valley green chiles, and sauces, salsas, and condiments that enhance the flavor of almost any meal.  Select New Mexico brings our company a network of dedicated drivers and sales professionals that will help us better serve our customers in the Front Range and in New Mexico," said Patrick Moulder, head of M&A for Flagship Food Group and its parent CREO Capital.
Robert Gallegos added, "I've built Select New Mexico from the ground up over many decades, and I'm proud to be passing this baton to Flagship and their team.  They have made commitments to me, my people, and our customers that I am very proud of.  I'm confident that they are in good hands."
505 Southwestern, whose salsa products are 100% non-GMO, was recently selected as the official green chile and salsa brand of the Pepsi Center in Denver and its green chile and salsa is available in concessions throughout the arena.  In addition, the company announced last year, together with Governor Susana Martinez of New Mexico, that it would fund a $50,000 scholarship for students that are interested in agriculture and are committed to contributing to the Hatch Valley growing area of New Mexico.
About Flagship Food Group
Flagship Food Group is a global, diversified food company serving the retail, club store, and food service channels across a broad array of product lines.  Its brands include TJ Farms®, Lilly B's®, 505 Southwestern®, Chris & Pitts®, and Su Ming®.  It also serves as a valuable supplier to private label customers and provides industry services to food companies through its logistics and packaging divisions.  Flagship is headquartered in Greenwood Village, Colorado, and its more than 500 employees serve the company in its key facilities and offices in or near Denver, Los Angeles, Albuquerque, Boise, Indianapolis, Seattle, and Minnesota.