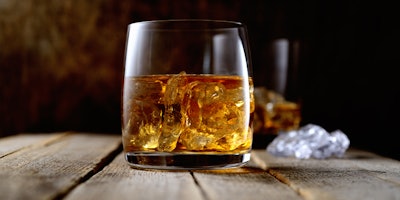 LOUISVILLE, Ky. (AP) — Sazerac is plunging into Tennessee whiskey production, lining up veteran distillers to run things while continuing an expansion strategy highlighted by its earlier purchase of Southern Comfort.
The family-owned, privately held company said last week it purchased a craft distillery in Newport, Tennessee, for an undisclosed price.
Sazerac said it expects to begin producing Tennessee whiskey at the distillery in early 2017.
"We see a lot of potential in the distilling capabilities of this operation," said Sazerac President/CEO Mark Brown.
The acquisition was limited to the Avery's Trail distillery and does not include any brands, the company said. The distillery's best-known product was the Popcorn Sutton whiskey brand named after a colorful Tennessee moonshiner.
Sazerac did not immediately say if the white whiskey will continue to be made at the distillery.
All of the East Tennessee distillery's employees will be retained, including veteran master distiller John Lunn and master blender Allisa Henley, Sazerac said. Both bring considerable whiskey-making experience as former distillers of George Dickel Tennessee Whiskey.
Sazerac looks forward to tapping their expertise "to start laying down true Tennessee whiskey," Brown said in a statement.
Lunn and Henley said they look forward to creating a new Tennessee whiskey. The dominant Tennessee whiskey brand is Jack Daniel's, the flagship product of Brown-Forman Corp.
"Anytime you're making a really good, quality product, there's going to be room for that," Lunn said in a phone interview.
Sazerac said it hasn't officially coined a brand name for its Tennessee whiskey.
Before production begins, the company said it has to modify the distillery's pot stills.
Sazerac said it will follow what is known as the "Lincoln County Process," which requires whiskey to be filtered through maple charcoal before being aged in unused charred barrels made out of oak. The filtering requirement makes up the principal difference from making bourbon.
Chuck Cowdery, an American whiskey writer and author of "Bourbon, Straight," said how big a player Sazerac becomes in Tennessee whiskey is "an open question."
"It's a gamble," he said by phone. "It's not by any means a sure thing. It really remains to be seen if there actually is a Tennessee whiskey category, other than Jack Daniel's."
Sazerac has an extensive lineup of whiskeys, vodkas, gins, tequilas and other spirits.
Sazerac purchased the iconic Southern Comfort brand from rival Brown-Forman earlier this year in a $542.4 million deal that also include Tuaca, a premium liqueur brand.
The company said it's long been interested in expanding to Tennessee whiskey.
"As the American whiskey market continues to develop and evolve, we believe there will be further 'whisky style' segmentation within ... the category," said Sazerac spokeswoman Amy Preske.
"We believe that Tennessee whiskey as a style will be a part of that evolution, and we want to fully participate in that evolution."
Sazerac is looking to further tap into a growing market for American whiskeys. Combined U.S. revenues for bourbon, Tennessee whiskey and rye whiskey shot up 7.8 percent to $2.9 billion in 2015, up $210 million from the prior year, according to the Distilled Spirits Council.
Bourbon and Tennessee whiskey exports in 2015 topped $1 billion for the third straight year.