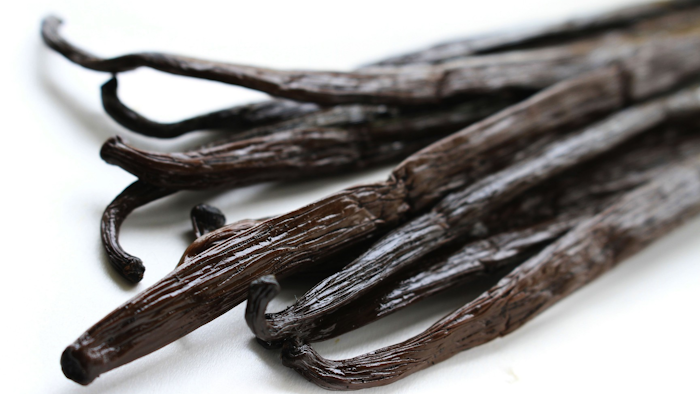 American consumers are increasingly seeking out products perceived to be "natural," and food companies responded with vows to curb or eliminate their use of artificial flavorings.

But as more and more companies take similar steps, they could stress the markets for ingredients whose supplies were long supplemented by synthetic versions.

A prime example, in fact, could be one of culinary world's most ubiquitous flavors: vanilla.

Chemical & Engineering News reports that less than 1 percent of the vanilla flavor used worldwide actually comes from the vanilla orchid.

The rest of the world's vanilla flavor comes from synthesized vanillin compounds — first from pine bark or clove oil and, in recent decades, from guaiacol, a petrochemical precursor.

The vanilla orchid originated in Mexico, but most natural vanilla is currently produced in Madagascar, where small farmers pollinate the orchids by hand to harvest the beans. But output is declining just as demand for the real thing climbs.

Nestlé became the first to pledge to eliminate artificial flavors in some products last year and was followed by companies such as General Mills, Kellogg's and Hershey's.

Food and flavoring companies are working on solutions to the potential shortage, from an exhaustive search for more natural sources of vanillin to efforts to boost yields in vanilla-growing regions.

Vanilla, however, is a highly complex flavor that varies sharply depending on where it is grown.

And even if farmers are able to boost their vanilla output, it would likely only make a small dent in the market imbalance.

CE&N noted that roughly 18,000 products worldwide contain vanilla flavor, with more introduced each year.

"The amount of all the vanilla beans in the world is not sufficient to flavor everything that everyone wants to flavor with vanilla," Carol McBride of flavor company Symrise told the magazine.