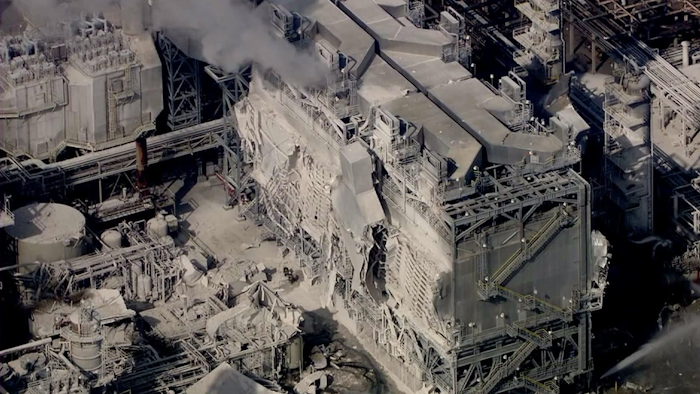 TORRANCE, Calif. (AP) — Regulators agreed Saturday to let ExxonMobil resume operations at an oil refinery in Torrance more than a year after an explosion crippled the plant and led to higher gas prices in California.
The South Coast Air Quality Management District board voted 3-2 to allow the refinery to produce emissions that will exceed pollution limits as it restarts the plant.
The refinery has sat largely idle since the February 2015 blast injured four contractors, caused heavy damage at the plant and rocked nearby neighbors.
The plant's shutdown led to a shortage of gas that meets California's stricter pollution regulations and caused higher prices at the pump.
During the restart, the refinery is expected to pump emissions into the air for about six hours longer than allowed by AQMD rules. So regulators ordered ExxonMobil not to restart during school and business hours, when people could be exposed to excess pollution, and pay $5 million in penalties for air pollution violations after the explosion.
Residents will also be notified at least 48 hours before the restart occurs.
"This approved order ... puts in place stringent measures designed to protect the health and safety of nearby residents while the refinery resumes normal operations," Kurt Wiese, general counsel for the AQMD, said in a statement.
The board voted Saturday night following a daylong public hearing at City Hall attended by an overflow crowd of about 450.
ExxonMobil is selling the refinery for $537 million to New Jersey-based PBF Energy Inc., though the plant must be operational before the sale is completed.
An opponent of the plant criticized ExxonMobil for getting the plant up and running so it can complete the sale.
"This is the equivalent of slapping some paint on your home to get it resold and walking away to a safer place, which is maybe what a lot of Torrance neighbors need to do," Maureen Mauk told the Daily Breeze.