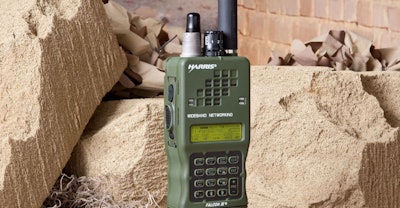 A Rochester-based supplier of communications equipment to the U.S. military has been awarded a $765 million contract extension to provide radios to the Navy for the next five years.
U.S. Senate Majority Leader Chuck Schumer announced Tuesday that Harris Corp. received an extension on its deal to supply the equipment to the Navy.
The New York Democrat called the extension a "win-win" for sailors, Harris and the Rochester-area economy.
In August, Harris landed a $12 million contract with the Army. The move came two months after the company was awarded a contract worth $255 million to build radios for U.S. special operations forces.
Harris, along with two other contractors, was chosen last year to supply portable radios to the Army as part of a 10-year $12.7 billion contract.