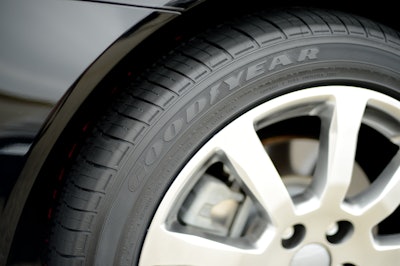 A Goodyear tire plant in southern Virginia is under investigation after Greg Cooper — an 18-year-old worker — died following a workplace accident on Tuesday.
According to the Danville Register & Bee, this is the second fatality in less than a month and the third in the past eight months at the Danville tire factory.  
In a Tuesday statement, the Danville plant's manufacturing director said, "We have temporarily closed the plant to allow us to work with the Occupational Safety and Health Administration and the local authorities to fully investigate the incident and to give our associates some time to grieve."
The Goodyear plant will reopen Friday after the Occupational Safety and Health Administration completes a preliminary investigation. 
However, the Register & Bee reported that a full investigation could take up to six months.
According to the Associated Press, the Goodyear factory is Danville's largest private employer.                
Do you think the Danville Goodyear plant has responded appropriately in its decision to temporarily close the factory? What else should be done in the short-term to ensure worker safety?
Comment below or tweet me @AbbDean.