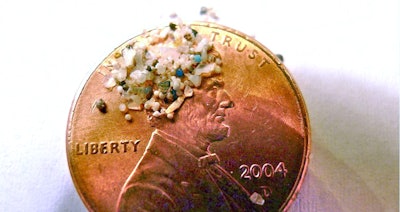 Cosmetics and pharmaceutical companies will no longer be able to use plastic "microbeads" in their products under legislation signed Monday by President Obama.

The Microbead-Free Waters Act would phase out the use of the tiny plastic pellets in rinse-off cosmetics by 2017 and in over-the-counter pharmaceuticals by 2019.
Microbeads are an effective exfoliant, but studies also found that they are increasingly polluting waterways.

In addition, they could enter the food supply if mistaken for fish eggs by predators.
Both the House and Senate passed the legislation unanimously earlier this month.

"It's a banner day for Lake Michigan and the Great Lakes," said Rep. Fred Upton, R-Michigan and the bill's co-author. "We now have a bipartisan law on the books to cleanse dirty microbeads from all our nation's waters."

Numerous states previously took steps to ban microbeads and many top cosmetics companies already planned to eliminate them.