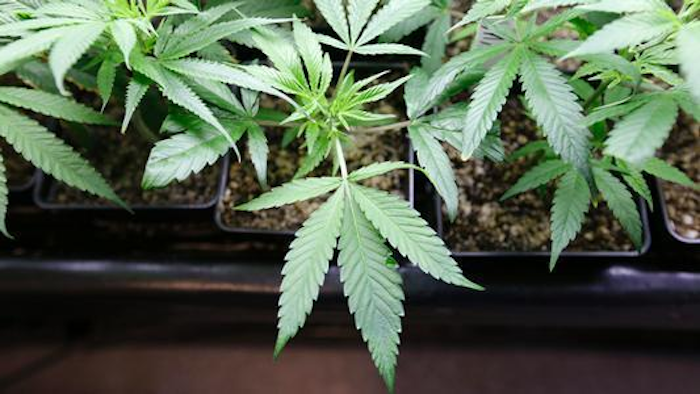 Want to grow a few plants for Minnesota' new medical marijuana program?
It's not so simple.
The state is looking to register just two manufacturers to cultivate the drug for severely ill patients. They'll need to hire a laboratory to test the medicine for safety and stability, install elaborate surveillance equipment at their facilities and may be required to draw up random routes for trucks delivering marijuana pills, liquids and vapors across the state.
And be ready to fork over a $20,000 application fee, which is nonrefundable.
Nevertheless, more than 250 adventurous entrepreneurs packed into an auditorium near downtown St. Paul on Friday for a rundown of the safeguards and potential rules they'd have to satisfy to get a contract with the state.
The strict nature of Minnesota's new law sparked some concern that businesses would be discouraged from applying to for one of the two producer spots. The drug will only be available in pill or liquid form and only for patients with one of eight conditions, including cancer or HIV/AIDS qualify. But interest was so high that the Minnesota Department of Health had to move Friday's meeting to a larger venue.
Many of the state's proposed rules for manufacturers pertain to security. Those rules could require manufacturers to alert the health commissioner before each and every shipment to a distribution center.
"You're dealing with a cash crop, folks. People are going to want to get at it," Munson-Regala said. "You're going to want to figure out a way to prevent that from happening."
The new Office of Medical Cannabis aims to register two manufacturers — each supplying four distribution centers across Minnesota — by December, and make medical marijuana available to patients starting July 1, 2015. Applications open in September.
Paul Clark, of Eagan, hasn't made up his mind about putting in an application, but he attended Friday's meeting at the Minnesota History Center to learn more and to gauge the competition.
Clark said he doesn't have experience growing plants and cultivating medicine, just a desire to start a business that helps people. He's working with a consulting team that's been involved in cultivating marijuana in other states and countries.
"There's going to be a lot of competition," Clark said. "I may just be spinning my wheels."
He can apply in a few months, but the $20,000 application fee makes it a gamble. State lawmakers included the fee in their bill to weed out unserious applicants and to ensure the program can support itself financially.
Dean Christopherson said losing that cash would hurt, but he's confident the bet will pay off. He and his business partner's startup company have been working for months: targeting potential manufacturing and distribution sites, wooing investors, building a 16-member team and planning out an efficient system to grow the plants and "make the same medicine, over and over."
Considering patients will pay for their pills, liquids and vapor out of pocket, the last part is crucial to cut costs, Christopherson said.
"That's why we're all here: to get them an affordable medicine," he said.