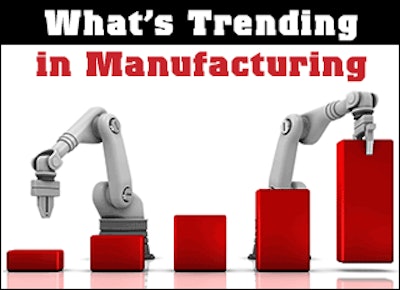 Here's a deeper look into the top trending stories in manufacturing today based on reader feedback: The safest cars of the year; Wal-Mart's donkey meat problem; and 2013's worst in technology. Below these stories, check out links to other related news and features at Manufacturing Business Technology.
---
What Are The Safest Cars Of The Year?
As auto manufacturers continue to innovate and make cars safer, insurance companies are raising the bar to get top crash safety ratings.
---
Wal-Mart Eyes Legal Action Over Fox In Donkey Meat
NEW YORK (AP) — Wal-Mart Stores Inc. says it's considering taking legal action against "responsible parties" after DNA testing showed traces of fox meat in the donkey meat it sold in China.
Wal-Mart had recalled the donkey meat — which it said was considered a popular delicacy in parts of China — after DNA testing by a government agency. The company said Thursday that it withdrew all products from the supplier, Dezhou Fujude Food Company, and that affected customers were offered compensation. Continue reading...
---
BlackBerry's struggles, Samsung and Apple's ongoing legal battles and the glitches of healthcare.gov are the worst of tech news in 2013.
---
If you'd like to weigh-in about What's Trending In Manufacturing, leave a comment below or Email me at Jon.Minnick@advantagemedia.com.