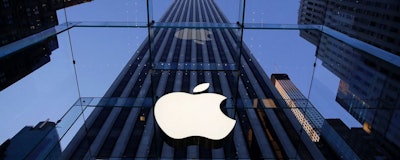 Apple reported its fourth quarter earnings yesterday, posting numbers that were roughly in line with analysts' expectations. For the first time since 2001, the company wrapped up its fiscal year with lower sales than the year before. Apple's revenue declined from $234 billion to $216 billion, mainly due to a whopping $18 billion decline in iPhone sales. The drop in sales of Apple's flagship product isn't as bad as it may sound though, because the previous year saw unusually high demand following the release of the company's first iPhone models with a larger screen.

Even though analysts are fairly optimistic that Apple can return to growth this year, there are some tough pills to swallow for its shareholders. The company posted double-digit revenue declines across all major product categories, adding fuel to the argument that the company has lost its innovative edge and needs new products to continue growing in the mid- to long-term. The conference call following the earnings report gave a first impression of investors' growing impatience: CEO Tim Cook was repeatedly pressed on the question of new products Apple may be working on, but as usual, Cook kept his answers vague and left the public clueless about anything his company may have up its sleeve.
This chart shows Apple's revenue since 2000.