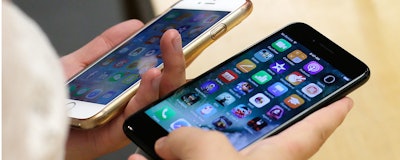 One of the main themes of this year's CES was artificial intelligence (AI). As we're surrounded by smartphones, smart homes, smart cities and many more supposedly smart things, artificial intelligence and machine learning are already helping us in ways that we may not even realize.

According to Deloitte's Global Mobile Consumer Survey, 65 percent of smartphone owners across 16 developed markets have used an application featuring machine learning in the past. Many of these applications, think predictive text and route suggestions for example, are designed to make our mobile experience feel more personalized and convenient; and as algorithms, hardware and the underlying data sets improve over time, we can expect AI-infused services to get a lot smarter going forward.

The following chart, based on Deloitte's findings, shows how many smartphone users are aware of and/or already using different AI-powered applications on their devices. Unsurprisingly, predictive text is the most used application involving machine learning, although many of us have probably questioned the (artificial) intelligence of such features based on personal experience with text messages that have gone awry.