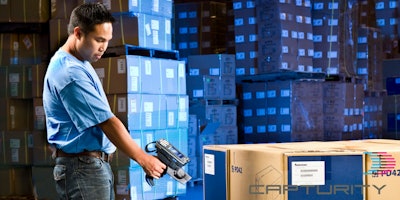 ASSETracs™ is an RFID-based tracking software package that allows organizations to track multiple types of assets across their entire organization. With both a web management component and a Windows mobile client for mobile RFID devices, ASSETracs™ lets you:

-Perform asset inventories via RFID technology: The no-contact, nonvisual nature of RFID allows users to inventory assets quickly and efficiently and eliminates common and expensive problems. Video and audio feedback inform the user if an asset is missing, has been double counted or is out of place and inform the user when inventory is complete. An optional location tag can be affixed to locations, allowing users to quickly communicate their location to ASSETracs™.

-Customize fields pertaining to assets: RFID tracking software with IP30ASSETracs™ software allows users to create custom fields that are not part of the standard ASSETracs™ database. These custom fields are visible also in the mobile version.

-Search for individual assets: Since every RFID tag has a unique identifier, users can search locations for a particular asset. During the search, the user receives feedback consisting of beeps and vibrations, and assets that are accidentally scanned are filtered out until the asset is found.

-View reports detailing asset status: The ASSETracs™ reporting feature allows users to generate numerous asset location and status reports, including reports detailing missing or out-of-place assets and reports detailing the entire inventory history of assets. Reports are created through Crystal Reports and can be exported in multiple formats either through the Crystal Reports toolbar or with the ASSETracs™ built-in Excel/CSV export capability.