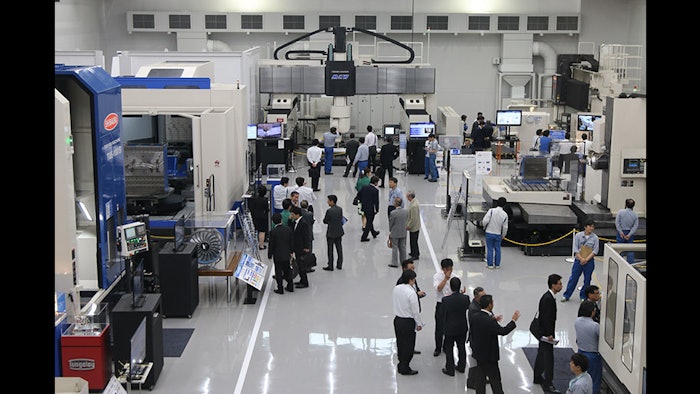 CUSTER COUNTY, SD — Toshiba America Business Solutions announced the donation of an e-STUDIO-4505AC multifunction printer (MFP) to the Crazy Horse Memorial Foundation, home of the world's largest mountain carving.  Toshiba's high-performance color MFP was donated to help support the Foundation's educational and cultural programming mission of preserving the rich culture of Native Americans throughout North America.
Toshiba's e-STUDIO product will address the diverse document management needs of the Foundation's Indian University of North America — a collaboration between Crazy Horse Memorial Foundation and the University of South Dakota — located within the Crazy Horse Memorial visitor complex nestled in the Black Hills of South Dakota.  University students, professors, administrators and staff will utilize the MFP for creating a vast array of materials to better enhance the learning experience inside and outside of the classroom.  
Crazy Horse Memorial President and Chief Operating Officer Dr. Laurie Becvar, who directly oversees the programming of the Indian University of North America, said, "We cannot thank Toshiba enough for donating the color, multifunction printer. Having this high-quality copier onsite at the University was so needed; students, professors, residential staff, and administrators will use the copier.  Their ability to make copies and prepare high-quality documents onsite for a range of activities,  including transportation schedules, student internship assignments, cultural experience announcements, and faculty and student class presentations is so valuable."
Crazy Horse Memorial CEO Jadwiga Ziolkowski stated, "Toshiba's charitable gift to our Indian University of North America program is significant and fulfills a great need, we are very grateful to the leadership team of Toshiba."
"As the digital signage provider of Crazy Horse Memorial, our team understands the unique value the Indian University of North America provides its students and surrounding community," said Bill Melo, Toshiba America Business Solutions chief marketing executive.  "Sharing the organization's passion to protect and preserve the culture and traditions of North American Indians made our donation all the more gratifying."