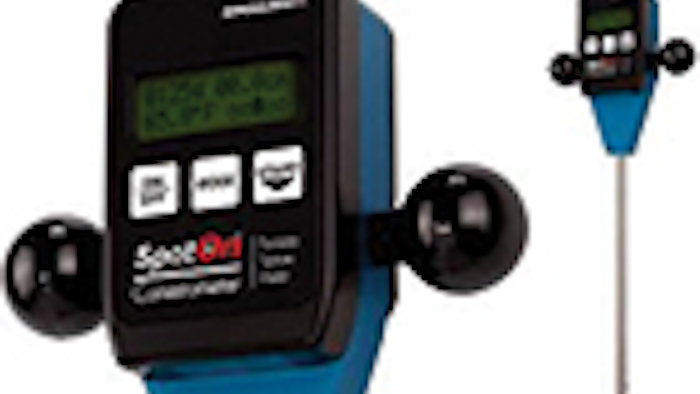 The SpotOn® Consistometer is designed to quickly measure semi-solid food ingredients. The portable device accurately and reliably measures textures on the shop floor, bridging the gap between analog measurements requiring an experienced operator and a conventional lab-type benchtop texture analyzer. It can be used to quickly measure the texture of ingredients including:
Shortening
Margarine and butter
Cheese
Icing
Paste
Dough
Peanut butter
A powerful handheld tool, the unit is suited for QA, troubleshooting and R&D. Precision force, depth and temperature sensors are combined with a microprocessor and digital reading that enables a display of averages and standard deviation, along with on-the-fly error checking for accurate, reliable measurements.
---
Innoquest, Inc., www.innoquestinc.com