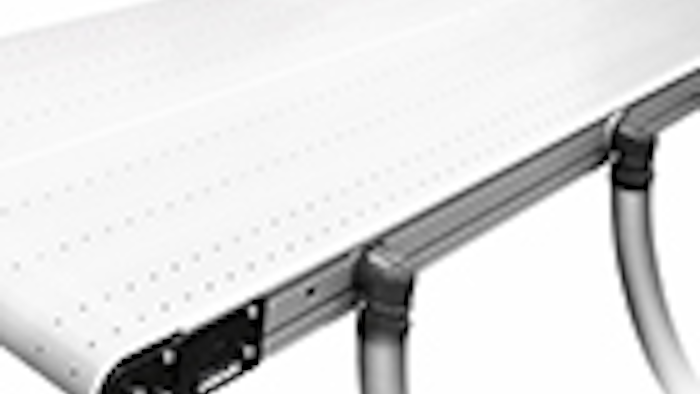 This belt conveyor really does suck... and that's a good thing! The company's 2200 Series Vacuum Conveyor is perfect for securing parts in transit on an incline conveyor or for critical applications such as inspection, assembly and accurate feeding. The conveyors are made by perforating the belt and drawing air through grooves in the bed of a standard conveyor. During operation, the vacuum suction holds parts in place as they move on the conveyor. The conveyor is ideal for:
Holding flat parts of any material to the belt
Elevation changes or flimsy part holding
Upside down applications
Performance specifications include:
Aluminum extruded frame with a T-slot construction
Sealed ball bearings
V-Guided and Non V-Guided belt compatibility
Rack and pinion belt tensioning
End and center drive compatibility
Conveyor widths: 1.75" to 24"
Conveyor lengths: End drive model, 2' to 18'; Center drive model, 2' to 24'
Belt speeds up to 264 feet per minute
Standard belts are recommended, Other options include FDA High Friction Belt or Electrically Conductive Belt.
Dorner Conveyors www.dornerconveyors.com