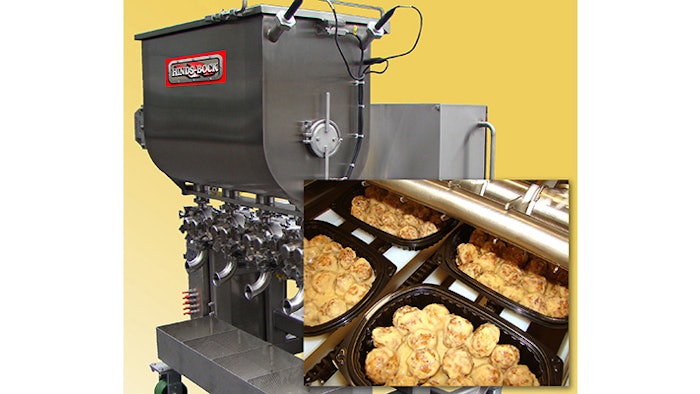 The Hinds-Bock model 4P-16 filling machine is designed to take up less space than conventional filling machines in crowded food production plants.
The 4P-16 is ideal for integrating with horizontal vacuum formers, tray sealing lines and automatic conveyors to accurately fill a wide range of pumpable products such as sauces and marinades, salsa, entrée items such as macaroni and cheese, gravy or virtually any other pumpable product with or without particulates.
The 4P-16 utilizes the latest easy-to-operate and sanitation features, including PLC control with a color, touch-screen operator interface, positive shut-off spouts with blow-off, and moving spouts. Sanitizing is quick thanks to the tilt hopper, tool-free piston removal and quick-remove spouts.
Hinds-Bock Corporation  www.hinds-bock.com