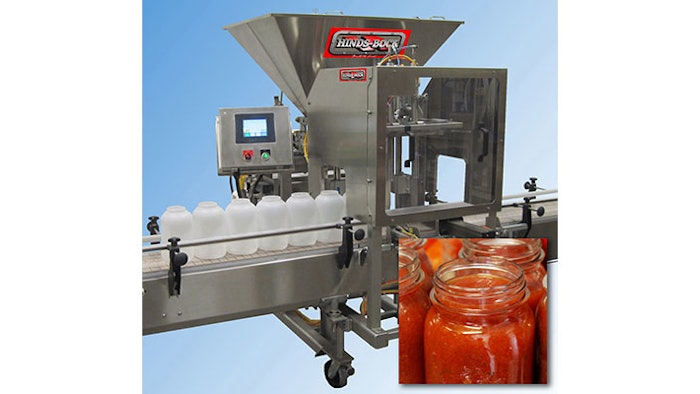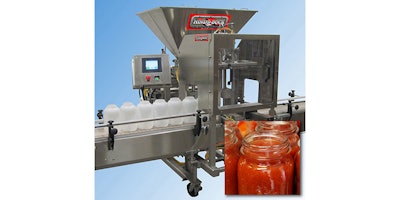 Hinds-Bock servo pump fillers for jars, bottles and rigid containers are available in semi or fully automatic, single or multiple pump systems for speeds from 15 per minute to 225 per minute, appropriately configured.
Servo driven pump acceleration and deceleration speed is tunable for maximum fill speed motor without splashing. This high level of control allows for the same filler to easily fill a wide range of viscosities into both tapered and straight sided containers without change parts. The operator simply selects the product name or SKU from the operator interface and the filler automatically configures the fill parameters, no guess, no mess.
Diving spouts are used for bottom-up filling for clean fills and to prevent air entrapment on tapered or feature rich containers. The system is available in two styles of container handling, intermittent motion filling using container indexers as well as continuous motion using a timing screw and servo driven diving and travelling spout bridge. Integral variable speed conveyor is included.
The pumps are 316 stainless steel and can be cleaned in place to eliminate the needs for daily disassembly, which greatly reduces replacement parts costs and reduces labor. The Hinds-Bock servo driven pump fillers feature quick disassemble features such as hinged pump front cover plates which allow for the pumps to quickly inspected and swabbed when cleaned in place or quickly disassembled when using typical sanitizing methods.
Hinds-Bock Corporation  www.hinds-bock.com