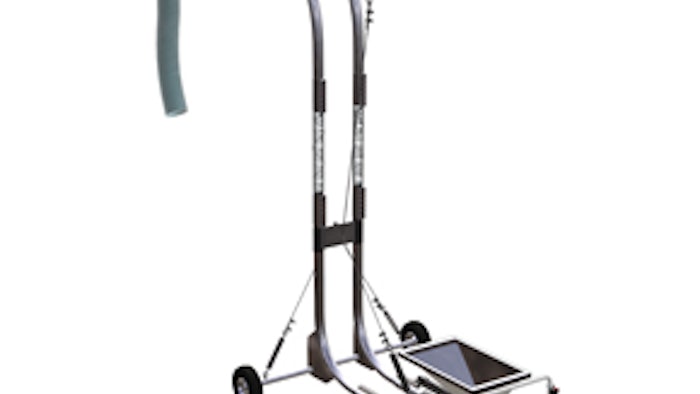 Cablevey's portable conveyor feeds multiple inlets and can reduce operator cost by making a dedicated conveyor for each inlet unnecessary. The unit handles numerous materials including roasted and ground coffee, and shelled and unshelled nuts, and also:
Can be customized.
Conveys up to 6.09 M3/h (215 ft3/h).
Has a urethane disc that removes residue with every rotation.
Has other sanitary options available.